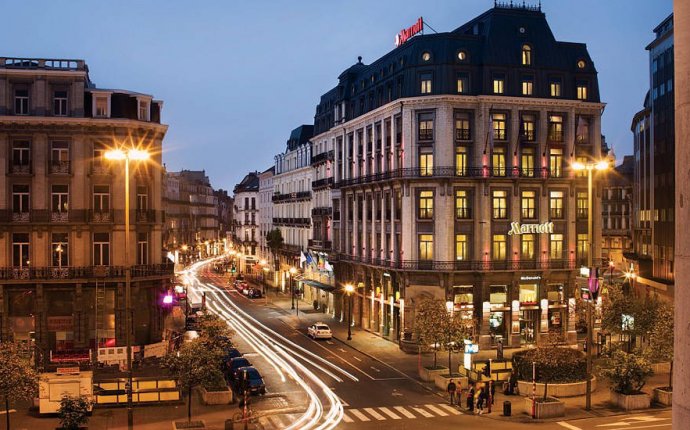 Hotels in Brussels Belgium City Centre
Brussels is an important city for Belgium as well as the EU. It is the capital of the Flanders region, the capital of Belgium, and the administrative capital of the EU. Due to this importance, Brussels has a mix of government buildings, medieval architecture, museums, cafes, and everything in between. Hotels near the airport or in the city centre are scattered among this eclectic mix of very impressive buildings and the places important for the everyday lives of Belgian citizens. A visit to Brussels will leave you with the feeling of being in one of the most important cities in the EU, while also capturing the pace of life in Belgium.
Grand Architecture for a Grand City
This city, with its importance in regard to government, has architecture to match. The first stop on many people's lists is the Grand Place. This plaza in Brussels Old Town is one of the most well preserved in all of Europe. Many of the beautiful Gildehuizen are still there, as is the Town Hall, or Hôtel de Ville . The Town Hall was built in 1402 and features many tapestries and murals illustrating the city's history. Another area of the city that is just as grand is Place Royale. This square is surrounded by the Palais Royal , Royal Palace, the official home of the Belgian royal family, the Palais des Beaux-Arts , and the Royal Academy of Sciences. While not as grand as the previous two, Place du Grand Sablon is still a nice place to go and grab something to eat or drink while enjoying the architecture. One of the other most famous architectural landmarks in Brussels is Manneken Pis . No one knows exactly how and why this fountain statue of the little boy peeing was created, but there are many legends about its origin.
The Religion of the Region
Brussels has may impressive churches and religious buildings to explore, all representing the long history of religion in the city. Saint-Michel Cathedral was founded in 1225, but the Gothic church was not completed until the 15th century. It has a stunning facade as well as beautiful furniture and stained glass windows inside. Notre-Dame du Sablon is another famous church in the city and was completed in the 16th century. It has some of the most beautiful stained glass windows in the entire city. In the Koekelberg district of Brussels stands the Basilique Nationale du Sacré Coeur . This church is one of the biggest churches in the entire world as it is so tall that you can see Antwerp from the cupola. It also holds a collection of art and an exhibit on the history of the church.
Source: www.trivago.co.uk