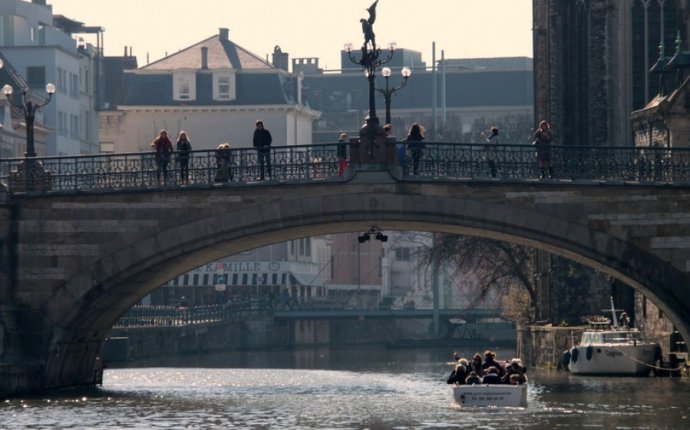 Hotels Near Ghent Belgium
Considering Ghent's numerous charms, it doesn't attract a huge number of visitors. This curious fact is in your favour if you visit soon, as surely everyone's going to catch onto this pretty, cosy, interesting city in no time?
The fact that Ghent is less popular than say Bruges, means that you'll find some of the best places to stay in Ghent are actually great value as well as being beautiful and luxurious.
Ghent's beautiful, canal side architecture is romantic by day and night. In the evening the restaurants and bars offer buzz, but also privacy - Ghent really feels like a proper, lived-in city, so the people you see out at night are the people who live here. The wealth of this port has made its public, and religious, buildings wonderful, and everywhere you turn there's something lovely to look at. The medieval centre has:
a wonderful cathedral, with fine stained glass and a collection of Van Eycks,
a soaring 14th Century belfry,
Gravensteen, an impressive 12th Century castle - complete with moat,
and a collection of original and fascinating museums and galleries.
Ghent is small enough to get around easily, almost everything is within walking distance from the centre of town - the best places to stay in Ghent have easy access to public transport which is cheap and efficient.
The Best Places to Stay in Ghent for a City Break
Only a five minute riverside walk from the town centre, the Hotel Onderbergen is a comfortable, well designed base. There are 12 rooms, some with nice period features, like murals and freestanding baths. And rooms start at less than £100 a night.
The Best Places to Stay in Ghent for Romance
With only four gorgeous rooms in an 18th Century mansion house, Hotel Verhaegen is romantic and intimate. It's run as a private mansion by two interior designers, so the restoration has been done with care. It's close to restaurants, shops and the buzziest riverside bars, but its courtyard is still quiet and peaceful.
Angels on the Waterfront is a stylish, two room B&B, with beautiful river views just outside the centre of town. The setting is peaceful, but you're really on fifteen minutes walk from the centre, and you're close to the museums.
The Best Places to Stay in Ghent to Relax
The Aquarius Boutique B&B is a three room B&B with a jacuzzi, heated indoor pool, Finnish sauna and Turkish steam bath. And all these luxuries come as part of the room rate, which starts from £125 per night.
The Best Places to Stay in Ghent on a Budget
The Charme Hotel Hancelot offers period charms very reasonably priced, from £81 per night. Built in the 18th Century, this townhouse has retained a lot of its best features, and has been decorated to compliment. Though the bathrooms are modern! As is the small gym and sauna
Quirkily converted from a 13th Century monastery, Monasterium PoortAckere has a more varied range of rooms (and prices) than most hotels. The nun's quarters are surprisingly comfortable, but the best deals are to be found in the former Chaplain house. They also have special deals for children.
Source: www.thehotelguru.com