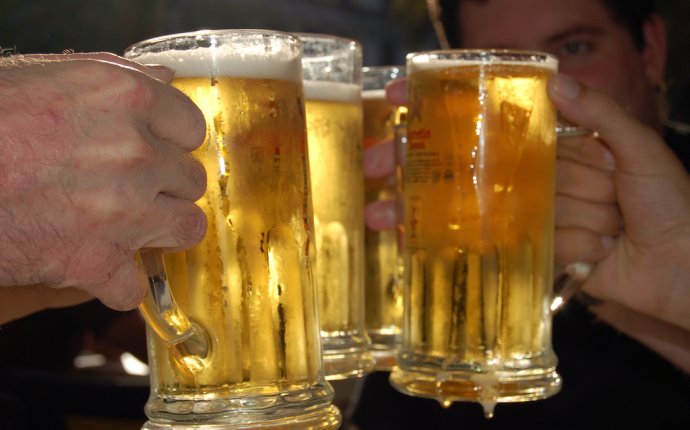 Top Belgium Beer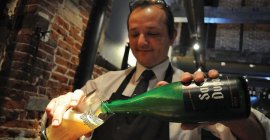 The Belgians, who gave the world Tintin and the Smurfs, love their comic books and cartoons. They do not necessarily love it when brewers make cartoon caricatures of their beers.
Okay, so there are some credible American-made, Belgian-inspired beers out there—even a few great ones. Unfortunately, there are also a lot of silly ones: sweet, spiced, boozy, under-attenuated, under-hopped, under-carbonated.
For the moment, let's set aside the question of why an American would feel the need to brew a "Belgian-style" beer. Maybe it is homage, maybe inspiration, or maybe it is trading on a name with proven selling power. Maybe it is all of the above.
Here is the greater problem: Many of you are not doing it very well.
"You know, it's not because coriander is added, that something can be called Belgian, " Antwerp-based serial taster and international beer judge Joris Pattyn told a California brewer one day in Bruges, when asked for an opinion on his American-made abbey-style tripel. That was immediately after the Belgian had sampled the brewer's excellent IPA.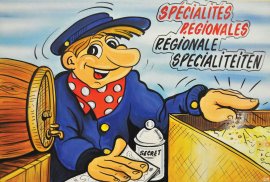 "He probably had to stomach that, " Pattyn said. "But next day, at the festival, he comes to me and says: 'Thank you for liking my IPA, and thank you for not liking my tripel!' That says it all: Many U.S. brewers are overenthusiastic and too easily satisfied. But as a rule, they accept criticism and remarks, and will try to improve."
Ready for some criticism and remarks?
1. Lock the spice cabinet.
Great Belgian beers are (often) unspiced. Yes, many of Belgium's most famous beers have a dab of spice. These include a few world classics—such as the dark strong ales of Rochefort and their light touch of coriander.
On the other hand: Many of Belgium's greatest beers are totally unspiced. And many of its worst beers take a ham-handed approach to throwing nonsense into the kettle.
Maybe Americans have followed the wrong examples. Or maybe the knowledge that Belgians sometimes spice their beers lends itself to an excess of creative license. "Add to that the old U.S. adage 'more is better, ' and you might have an inkling of the issue at hand, " Pattyn said.
Our best advice: Whisper the word "coriander" over the brew kettle, and bow in the direction of India. You will get more credible Belgian character from the four tips below than anything found in your kitchen pantry.
Our second-best advice: If you feel it absolutely necessary to spice—for example, you want a traditional Hoegaarden-style Witbier—start with the teeniest amount. The goal is to add complexity, not to make a beer that actually tastes like the spice you are adding.
2. Embrace hops judiciously.
Hops use could be an article, or a book, unto itself. I will try to be brief. Hoppy beers have been around in the Low Countries for about 700 years, but for a while, it was hard to tell. The modern stereotype of Belgian ale as lightly hopped is based on a historical quirk. For a relatively short period in Belgium's history—from post–World War II to the Cold War—many "specialty beers" leaned sweeter and stronger, both to differentiate themselves from wildly popular lagers and to appeal to a few generations of Coke drinkers. That period overlapped with the beginnings of the international craft-beer movement—even helping to spawn it. Sweeter imports such as Leffe were among the first that Americans discovered in the 1980s, unlike anything they had tasted before.
Source: beerandbrewing.com