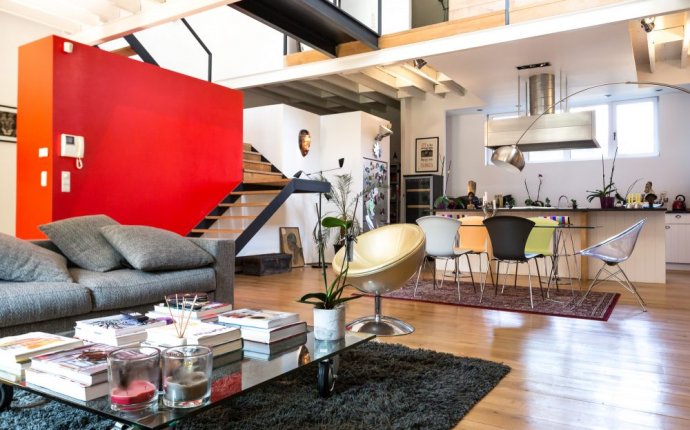 Apartments for rent in Brussels Belgium
Home to EU bureaucrats, world-famous chocolate and a small statue of a boy peeing, Brussels has its own unique character. Although property prices in the capital are the highest in the country, they're still significantly cheaper than London or Paris.
Brussels accommodations: a brief overview
When first looking for an apartment in Brussels, the first hurdle you may encounteris the langauge: Dutch, French or English are the commonly used languages in the area. Belgium has three official languages, French (38 percent), Dutch (56 percent) and German (1 percent). Brussels is in the Dutch-speaking part of the country, although in a French-speaking enclave. English is a common second language in the city. In the article, terms in translation are given in the following format: Francais / Nederlands.
Most newcomers and expats arriving in Brussels will look for a flat in which to live for a short or long term: however, some may also consider the advantages of buying property in Brussels.
Renting an apartment in Brussels
Leases in Belgium are long and favour the tenant. Unusually, the tenant is responsible for most repairs and improvements required during their tenancy. Although this means that the landlord probably won't fix something in the flat it if breaks, it also means that you can put up shelves, repaint a wall or replace a washing machine without losing your deposit.
Rent
City centre rents are typically around EUR 1, 000–1500 per month for a two-bedroom apartment, and somewhat lower in less popular areas. The Belgian government provides a tool to calculate an estimated rental price of your property, which can also help you determine if you're paying too much rent.
Adverts must include an accurate rent, otherwise the landlord can be fined. As a result, negotiating the rent is rare. Expect an annual rent increase (or occasionally decrease) tied to the cost of living index. This will be applied retrospectively for the preceding three months. Base rent may be increased either at contract renewal (short term lets) or every three years (standard and long term leases). The tenancy agreement (contrat de bail/huurcontract) should list the details.
Paying Belgian utilities
In Brussels, utilities are the responsibility of the renter and are usually paid separately. The rent may include water and sewage, but any others are rare.
In addition, there are often fees owed to the housing association (particularly for apartment blocks) or the commune (e.g. for garbage collection). You may have to pay both, or neither, or they may be included in the rent so be sure to ask up front. Read more about switching on Belgian utilities, internet and television.
Fees and the deposit
The deposit will be up to three months' rent. It must be handled separately from the landlord's other finances and the rent, and placed in a special account. Instead of paying cash, insist on a bank transfer to ensure there is a record of the deposit.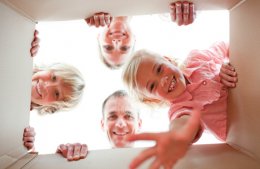 Short or long term?
In Belgium, a short-term contract is three years or less, however, the standard contract of nine years can actually be more flexible. Short-term contracts impose a penalty for giving notice before the end of the contract; in many cases, you will be charged for the full duration of the contract if you leave early.
Longer contracts – from nine years to the long-term contract of up to 25 years or 'for life' – impose penalties (up to three months' rent) for giving notice in the first three years; after four years, no penalty applies for breaking a contract. Even where penalties apply, the tenant can give three months' notice at any time.
On the other side, landlords will also have to pay a penalty of several months' rent to the tenant if they give the tenant notice to leave.
Furnished apartments
Furnished properties or aparthotels are often used for serviced apartments, which are actually furnished apartments combined with several services. Here, one can rent an apartment for a short or a long term with a service package that usually includes insurance, wifi, cleaning services and technical support.
Compared to renting an apartment with a private owner, these types of accomodation often mean less work on behalf of the tennants, as they do not have to apply for additinoal utlities such as water, electricity, gas, TV and intenet connection. Also, any technical problems in the apartment are generally handled by the apartment's own technicians. Expats and business travellers working in multinational companies and European institutions often use serviced apartment provides in Brussles for the convenience of move-in ready accomodation.
Furnished apartments to rent in Brussels without a service package are rare, as many of them are holiday rentals.
Unfurnished residential apartments
Residential apartments are typically rented unfurnished, often without carpets, curtains, white goods or light fittings. You may be able to purchase some items from the exiting tenant by negotiating with them directly. An inventory must be completed and registered, as for furnished properties. The property must be returned in the state described in the inventory, which typically means empty with neutral décor or with agreed improvements. Keep any documentation relating to improvements or repairs safe to prove you've done the required maintenance.
Student housing
Many institutions have dorms. Students typically have their own bedroom and share a bathroom and kitchen with 2 to 10 other students. Charges for this type of accommodation start at EUR 250 per month. Dorm rooms are arranged through the university or college, so you need to contact their housing department for details.
The alternative is to live in a private apartment, shared house or rent a room in a family home. Subletting a room is legal, with the permission of the landlord, so renters may do this to make a bit of money.
Source: www.expatica.com