Belgium Brussels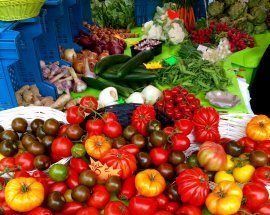 Save up, the shopping in Brussels is exceptional
It's worth knowing that there is a strong fashion culture in Brussels. The DNA of Belgian fashion is best described as explicit, surreal and avant-garde. So be prepared, because there are plenty of streets that are perfect for walking and perusing by all of the glorious shops – Avenue Louise being one of the most iconic and popular.
Take advantage of the local markets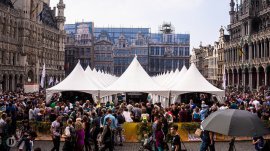 When it comes to markets in Brussels, there is certainly no shortage of excellent options. Get a local experience by sampling delicious prepared food or hunting for antique treasures. Notable open-air markets include Flagey and Châtelain. Both host a number of stands that sell everything from homemade products to fresh produce, as well as a diverse sampling of international food ranging from Thai to Pakistani cuisine. Marche de Tanneurs is also a well-known market that sells organic products from sustainable producers. In addition to food markets, Brussels offers wonderful opportunities to buy local art, antiques or special treasures. Stop by the Jeu de Belle flea market where visitors can search through second hand shops and antique dealers for special pieces.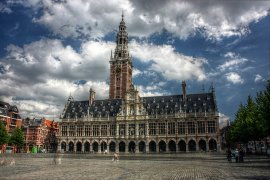 Some of the best European antiques can also be found at the Petit Sablon. Don't be afraid to negotiate in order to get a bargain.
Delectable cuisine in the city
Beer in Belgium is no joke, each beer has a special glass that it is served with, allowing the liquid to obtain the proper amount of oxygen, and enhancing its natural flavors. Food wise, there are numerous Belgian specialties to try. Of course, many meals, no matter how fancy they are, are accompanied by a side of frites – a Belgian specialty on its own.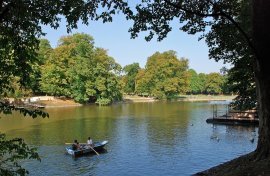 Be sure to agree with the locals that frites originated in Belgium, not France! Not to be overlooked, Brussels also contains a vast number of locations to indulge in desserts. Whether it be snacking on a tasty waffle or savoring macaroons or chocolate, individuals can expect a rich experience – surprisingly, not always at a high cost.
Seasonal festivals
Brussels is the capital of Europe, so there is always something fun going on. Whether you're looking for a music festival, chocolate event, or film festival, Brussels has a powerful cultural agenda for visitors coming to the capital.
Traveling in Belgium
Although there is plenty to see and do in the city to keep visitors busy, it's no secret that Brussels' location is also an ideal starting point when planning day trips. Here is where Belgium's small size comes into play, as visitors can take full advantage of the proximity to the Belgian coast, the Ardennes, or another Belgian city.
Source: theculturetrip.com