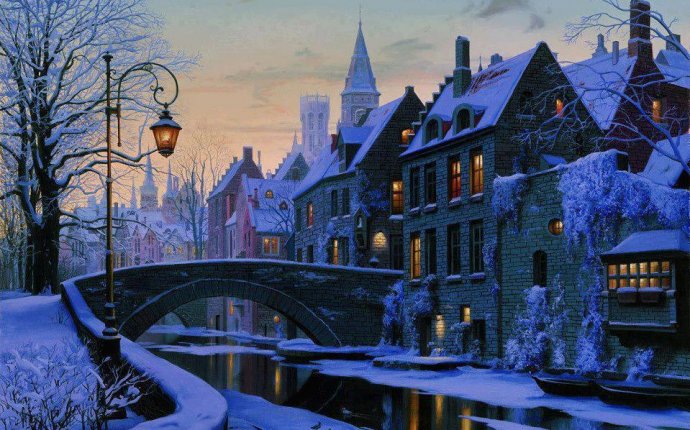 Belgium in the Winter

Wondering what to pack for Belgium in winter? We've got insider tips from a local blogger and fashionista. Read on to find out how to be fashion-ready for your visit to Belgium!
Smack dab in the middle of Europe, the tiny country of Belgium has a lot to offer. Travelers are often familiar with the famous miniature statue "Manneke Pis", city hall in Brussels, or the beautiful waterways and UNESCO heritage houses in Bruges. However, there's so much more to see in Belgium than just Brussels and Bruges!
The variety of Belgium
Just as diverse as the sights of Belgium are the people and the fashion style. Brussels is filled with international businesspeople and boasts a classic style. Antwerp is the fashion capital of the country. It's packed with creative thinkers and fashion lovers.
Always wanted to wear a big faux-fur jacket? This is the city do wear it in! Leuven and Ghent are true university cities and thus have a casual and laid-back style.
If you're visiting the French-speaking part of the country, you could end up in the middle of the forest where you'd need decent walking shoes. Who knew such a small country could have so much diversity!
The weather
As you plan what to pack for Belgium, keep in mind that it can snow this time of year. Even though the white stuff usually doesn't last long, you should chose footwear that will work in snowy conditions.
It can quickly turn into a gray sludge, so make sure your boots or sneakers are waterproof with a rugged bottom, so you won't slip. Don't worry, though–actual hiking boots aren't necessary unless you're planning to hike through muddy forests in this weather.
As I already mentioned, you're going to want to dress yourself for a proper European winter with average temperatures between 0-10°C / 32-50°F. Wearing a dress is only recommended if you have warm leggings, tights, or stockings.
Most of the time, you'll find the Belgians in one of their favorite pieces of clothing: jeans. Combine your jeans with a warm sweater and don't forget a big, comfy coat. Belgians rarely leave the house without a scarf, even in summer, and you shouldn't either. A warm fluffy hat and nice gloves are a big plus, too.
Classics in Brussels
Visiting the classics while wearing the classics – I don't think there's a better combination! What to pack for Belgium should always include neutral basics that offer versatility and the option to dress up or down.
With the European parliament in the city and the headquarters of several big corporations and banks, you'll notice an international business vibe in Brussels. It's also where you'll find yourself among the most tourists. Consequently, blending in with the locals is definitely preferred!
Go for some classic jeans and a nice pair of comfortable black boots combined with warm, high quality knits. A must in this city is a purse in which you can safely carry all your possessions. As with any city with a lot of tourists, you should be wary of pickpockets in Brussels.
Experience the hip vibe of Antwerp
As the fashion and diamond capital of the country, Antwerp offers everything from luxury stores to hip little coffee bars. Due to the large number of fashion students in the city, Antwerp is the most fashion-forward city in the country.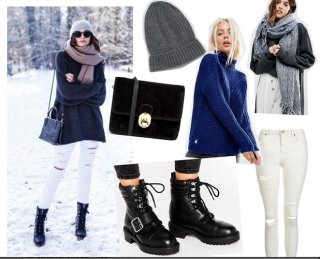 What to pack for Belgium in winter mostly has to do with the cities you'll be visiting and in this case anything goes. There are no rules for what to wear in Antwerp; it's all about having fun with your outfit. Drop the basics and go for statement pieces.
A big fluffy faux fur coat or the latest in denim trends? Everything is possible here! Combine it with a pair of white sneakers such as Stan Smiths or platform Keds and you'll blend right in.
There's great shopping on the main shopping street of the city: "De Meir".
Visit the Ardennes and hike the forest
If you have enough time and you're lucky enough to experience snow, make your way to the south of the country. Here, you'll find the one Belgian mountain and a wonderful hilly landscape. Even though Belgium is a densely built-up country, the south offers tranquility and a great escape from busy European cities.
For hikes in the winter landscape, you'll need some solid boots. Combine them with a pair of jeans and maybe even consider wearing stockings/tights under those jeans for warmth. A comfy coat, scarf, and hat combination will finish the look.
What are your tips on what to pack for Belgium in winter? Please comment below!
LIKED THIS POST? PIN THIS PIC TO SAVE IT!
I hope you liked this post on what to pack for Belgium in winter. Please share with your friends on Facebook, Twitter, and Pinterest. Thanks for reading!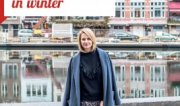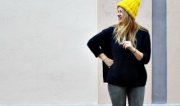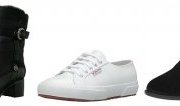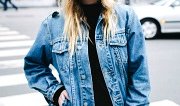 Source: travelfashiongirl.com