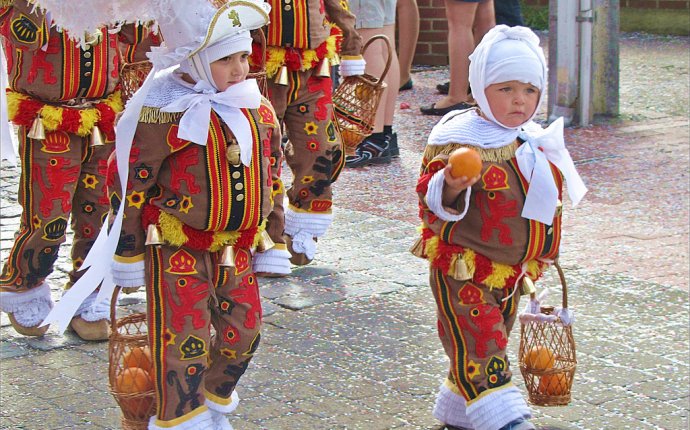 Belgium Traditional Clothing
Belgium traditional clothing is nowadays only worn on special occasions at festivals and special celebrations. Today an example is The Shrove Tuesday Carnival in Binche, where men dress in brightly coloured padded costumes with large white collars and wooden shoes. This event is the closest demonstration to the style of ethnic clothing worn and imitates the Wallonia traditional costume.
The diverse ethnic groups and times all have their own versions of a national costume. Belgium as a country consists of people from different nations, including Flemish from Flanders, French speaking Walloons, the local Dutch and Germans that have all given colour and character to the traditional clothing of Belgium in the past. In farmland areas of Belgium you can still see some women wearing the traditional dark clothes with white aprons a style that was once worn by the Dutch and Flemish.
Women
In the past Belgium had a history of making use of special gowns for ladies that were elaborate and unique. The gown that the country is most famous for, and is still really popular and used for wedding dresses is the Huntress. This dress design had a lot of significance and character with Celtic trimming on the edges of the sleeves and bias edging, and ties with trimmings of colouful beads. The dress is worn with a white chemise and is still designed in its masses today.
Source: www.questbelgium.com