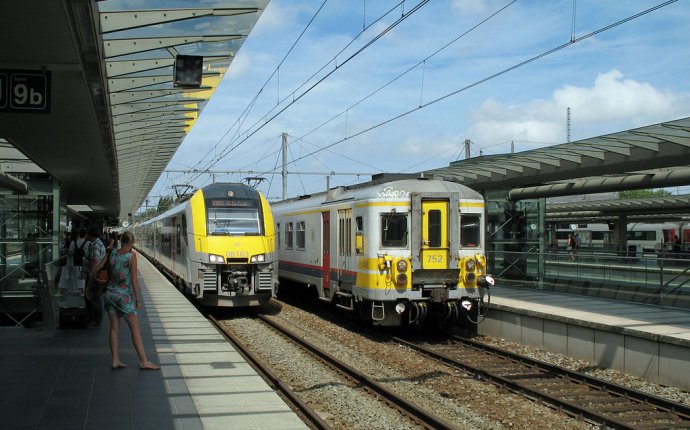 Bruges Belgium train station
Bruges is located in the northwest of the country. The city is an important touristical town. Popular are the 13th-century belfry, the Béguinage, the Basilica of the Holy Blood, the Old St. John's Hospital, the Saint Salvator's Cathedral and the Groeningemuseum. MORE ABOUT BRUGES
Parking Bruges
​ Limited on-street parking is set in the inner city of Bruges. For long parking you are advised to park in one of the multistory car parks, all close to the center. Cheap parking is possible near the railway station and free parking at the P+R's on the outskirts of the city.
On-street parking Bruges
In het city center of Bruges paid parking applies on Monday-Sunday from 09.00-20.00 hours. The maximum stay is 2 hours, parking rates : 1st hour € 1.80, 2nd hour: € 2.40.
Parking Railway Station Bruges
Cheap parking is offered on the big parking lot of the railway station of Bruges. The parking fee is € 0.70/hour, daily maximum € 3.50. The city centre is on walking distance. Free public transport with bus for 3 persons.
Car parks in Bruges
For long term parking you have to visit one of the car parks in of near the centre of Bruges. Parking rates : € 1.40/hour, daily maximum is € 8.70. Specials rates apply for evening and overnight parking.
READ MORE
Park + Ride Bruges
Free parking is set on the P+R's with public transport to the center.
• P+R Coiseaukaai - Lodewijk Coiseaukaai - 8000 Brugge
•
P+R Bevrijdingslaan
- Bevrijdingslaan - 8000 Brugge
• P+R Magdalenastraat - Magdalenastraat - 8200 Sint-Andries
•
P+R Jan Breydel
- Olympialaan - 8200 Sint-Andries
• P+R Boogschutterslaan - Boogschutterslaan 42 - 8310 Sint-Kruis
• P+R Steenbrugge - Baron Ruzettelaan - 8310 Assebroek
Source: www.car-parking.eu