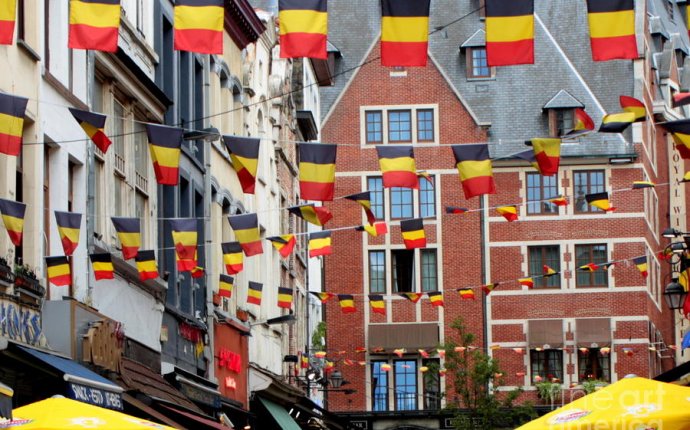 Brussels Belgium flag
The arches of Wembley Stadium were illuminated (Picture: Ben Pruchnie/Getty Images)
Landmarks across Britain were illuminated with the colours of the Belgian flag tonight, paying tribute to the victims of the Brussels terror attacks.
As Belgium observes a period of national mourning a number of London locations lit up in black, yellow and red.
At the National Gallery, two flags were projected on to the front of the building, and the London Eye, Tower Bridge and the Wembley Arch displayed coloured lights in solidarity with Brussels.
The colours have also been projected on Manchester Town Hall and St George's Hall, in Liverpool.
The Trafalgar Square fountains will run the colours, and a 25-metre silk flag will be placed on the square's central staircase tomorrow ahead of a vigil.
Composite image showing Tower Bridge in central London (Picture: Anthony Devlin/PA Wire)
The vigil, organised in partnership with the Belgian Embassy, will take place between 6pm and 10pm, with the opportunity to leave flowers and candles.
Mayor of London Boris Johnson said: "The scenes in Belgium were truly appalling and it is important we pay tribute to the victims, as well as show our solidarity with the people of Brussels.
'They have the sympathy of every Londoner and our thoughts will be with them as they do their best to recover from this despicable atrocity.'
The National Gallery in Trafalgar Square (Picture: Anthony Devlin/PA Wire) The National Gallery and fountains in Trafalgar Square (Picture: Anthony Devlin/PA Wire)
Source: metro.co.uk