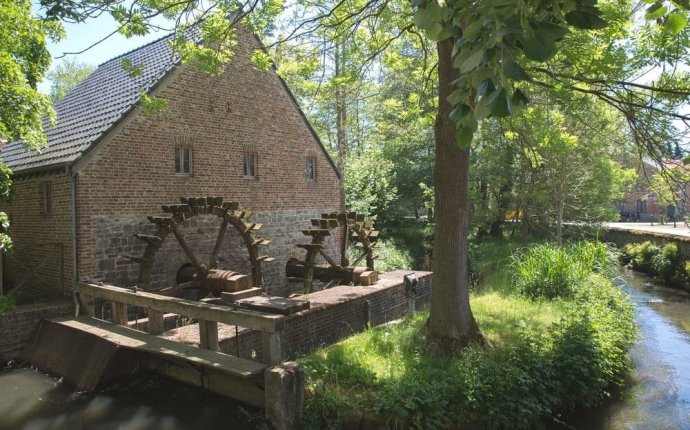 Hotels in Rochefort, Belgium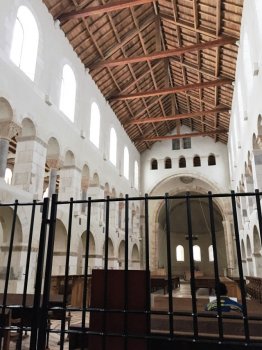 When we got there, we were the only outsiders. We saw the brewery, the abbey, and some other buildings. When we first entered the Abbey the monks seemed to be in the middle of a prayer so waited as we didn't want to interrupt. After they left, we took a quick look inside. Upon returning to our car, we saw some other people exiting with beer. This was interesting. We were told that there was nothing at the Abbey, in terms of beer, for visitors. Later I found out, you could actually buy beer on the property. It would have taken a lot of ringing, waiting, and in my case, broken French. Since this wasn't a well-known or very public way of purchasing the beer, I didn't feel bad about going to the supermarket the next day to get cases of beer. The Abbey itself is situated in a tranquil and beautiful area. If you simply want to see the place where Rochefort is made, then stop by; however, if you want tastings, tours, and a clear place to buy beer, I would look elsewhere.
Lorette Caves
Rochefort possesses impressive stalagmite grottos. While the nearby caves in Hans-Sur-Lesse are definitely more famous and more frequented, the Lorette Caves are worth seeing for a number of reasons. First off, if you're staying in Rochefort proper then the Grotte de Lorette is only a 10-15 minute walk from the center of town. Secondly, the tour groups are small, which makes for a more intimate and personalized experience.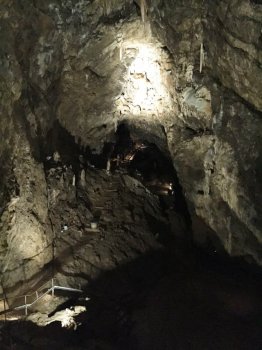 When we first arrived at the Reception Center, the woman at the ticketing counter informed us a group had just left for a tour and we could try to catch up or wait an hour and a half for the next one. We decided to run for it. We did catch up to the group, which were mainly Flemish speakers. The guide asked us which language we preferred and we said we speak English, but could follow inFrench. French it was! The descent into the cave also brings about a decrease in temperature, which was welcome given that we were in the middle of a very hot European summer. It was anywhere from 11-14 degrees Celsius in the cave. The tour lasted about an hour and we got to learn about the geological history of the cave and surrounding area and how the cave was used in the past. Towards the end of the tour a small hot-air balloon was launched up into the higher parts of the cave as part of a sound and light show. Honestly, that was a bit odd for me, but it was memorable. It seems that many group cave tours have a sound and light show. Overall, I enjoyed our cave tour and I would recommend it if you happen to be in the area.
What We Ate
We only ate at two places, but we ate well.
La Caleche
The first night we had dinner in the gardens of the hotel La Malle Poste in their restaurant La Caleche. We ordered our first Rochefort beer for the trip there and had a well-crafted set menu. The food was delicious and the setting was picturesque. We sat under a canopy of grapevines and overlooked the manicured gardens of the hotel. Yes, we saw the sunset too. It was a great way to start our trip.
La Gourmandise
There are a number of restaurants on the main street in Rochefort proper. On our second day, we had brunch and dinner at the La Gourmandise. It is located across the street from the information center in Rochefort. The restaurant offers a selection of Belgian food and beer options. It's not cheap, but it is a good value for the area. The portions were huge for me and the food we had for both meals was solid. I would recommend it as an affordable and tasty place to sit, eat, and have a beer.
The Beer Run
At the close of our trip, it was time for our beer run. That was the whole purpose of the trip! Since we didn't realize we could potentially buy beer at the Abbey, we needed to look elsewhere. Our strategy was to go to supermarkets to get the beer we wanted. If you're looking for harder to find Belgian beers, you probably should look at specialty drink shops; however, if you are looking for something a bit more common, in our case the Westmalle Tripel and Rochefort 10, then supermarkets are a great cost-effective solution. We first stopped in a Delhaize, a Belgian supermarket, near Rochefort. We first went to a Delhaize in Brugge a couple years ago and had success there so we decided to try our luck again. Unfortunately, the Delhaize didn't have enough of what we needed. We located a Carrefour, a French supermarket chain, on our way back home to Germany and we stopped by. This was a smaller Carrefour, that didn't all the beer we needed. We then located a big Carrefour (Hypermarket) in Marche-en-Famenne and we were set.For us, we were happy to tell everyone we went to Belgium to get them beer and the trip was one of the more fun aspects of wedding planning. While I'm not sure if we really saved that much money, the trip was worth it.
Source: habitsofatravellingarchaeologist.com