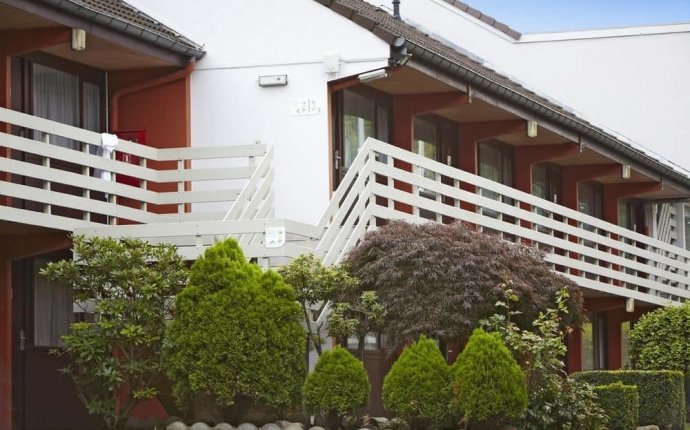 Hotels Liege Belgium
Hotel pentahotel Liège Liège
Designed for both business and leisure travel, pentahotel Liege is ideally situated in Liege City Center; one of the city's most popular locales. Set 0.1 km from the excitement of the city, this 4-star hotel commands an excellent location and provides access to the city's biggest attractions. With its convenient location, the hotel offers easy access to the city's must-see destinations. Offering hotel guests superior services and a broad range of amenities, pentahotel Liege is committed to ensuring that your stay is as comfortable as possible. While lodging at this wonderful property, guests can enjoy 24-hour front desk, express check-in/check-out, Wi-Fi in public areas, car park, room service. Enjoy a drink or a meal in the pentalounge, combining restaurant, bar and lobby. Step into one of 105 inviting rooms and escape the stresses of the day with a wide range of amenities such as internet access – wireless, air conditioning, heating, wake-up service, desk which can be found in some rooms. Besides, the hotel's host of recreational offerings ensures you have plenty to do during your stay. Whatever your purpose of visit, pentahotel Liege is an excellent choice for your stay.
more
Hotel Ramada Plaza Liege City Center Liège
Ramada Plaza Liège is an elegant 4 star hotel with 149 guest rooms, all equipped with flatscreen TV with interactive system, hairdryer, direct telephone, laptop safe, tea/coffee station, free internet and air-conditioning. The breakfast room is located within a former convent in the building, dating back to the 17th century. Conference and banquet rooms are available from 15 to 240 persons. Fitness club, garden, terrace and private parking at your disposal.
more
Hotel Husa De La Couronne Liège
Hotel Husa de La Couronne is located in Liege, Belgium. Serenity and modernity in one Liège hotel. Looking for a heavenly night's rest in a prestigious environment? Husa de la Couronne hotel in Liege is just what you need. Our excellent central Liege location is right next to the fabulous new TGV train station of Liège-Guillemins, designed by the renowned spanish architect Santiago Calatrava. Husa de la Couronne is situated in one of the most emblematic buildings of Liège. In our recently renovated and refurbished hotel, comfort, modernity and functionality are the basic premise of our Liege accommodation. Whether for business or pleasure, book your stay in one of the most stunning hotels in Liege, Belgium.
more
Hotel Univers Hôtel and Brasserie Liège
For outstanding service while traveling, stay at this modern Belgium hotel in the heart of Leigè's historical and business district.The Univers Hotel is conveniently located in front of the TGV railway-station and near the motorways providing easy access for travel to Brussels, Antwerp, the Netherlands, Germany and France. Hotel guests will enjoy the close proximity of numerous historical sites including the Belgian Ardennes Battle of the Bulge" as well as the city's Congress Palace, museums and historical residences. For a short excursion, the exciting Spa-Francorchamps F1 racing-circuits are only twenty miles away. The Univers Hotel offers all the right accommodations for business and leisure. Each well appointed guest room provides cable satellite television and Internet. Guests to this Liege hotel will enjoy a complimentary full breakfast and enjoy the original and relaxed atmosphere of the hotel bar open from 7:00 a.m. until late at night. Additional amenities include meeting rooms, conference and secretarial services, guest laundry, nearby paid parking and concierge. Make an online reservation today at the Univers Hotel!"
more
Hotel Liège Youth Hostel Liège
The Liège Youth Hostel lies in the Outremeuse district, a ten-minute walk from Place Saint-Lambert. It blends perfectly with the bustling activity of Liège, known as the Cité Ardente or burning city, a reference to an 1894 novel by Henry Canton de Wiart about the sack and burning of the city in 1467. The hostel is involved in numerous local festivals, including the Music Festivals, the Festival of the Assumption on 15 August, and others. The hostel and the city of Liège are particularly well situated as a starting point for tourists exploring Brussels, Antwerp, Maastricht, Aix-la-Chapelle, Cologne and the Ardennes. Welcome to the warm and cheerful city of Liège, where folklore, football, good humour and waffles reign supreme!
more
Hotel Globales Post Hotel & Wellness Liège
This Liege, Belgium hotel provides easy access to major highways connecting Belgium and Germany and is 90 kilometers from Brussels, Belgium.The Post Hotel in Liege, BE offers guests convenient access to the historic sites and landmarks of Liege including Saint Jacques (Saint James' Church), Place St. Lambert (St. Lambert Square) and the Perron at the Place du Marché. Hotel guests will also find the Musée Curtius' (The Curtius Museum) is nearby. Visitors can climb the 406 steps of the Montagne de Bueren for a scenic and panoramic view of Liege. This Liege hotel offers a complimentary breakfast, outdoor swimming pool and onsite cocktail lounge overlooking the Meuse Valley. The hotel also features a playground and meeting space. Make an online reservation today at the Post Hotel located in Liege, Belgium!
more
Source: www.trivago.co.uk