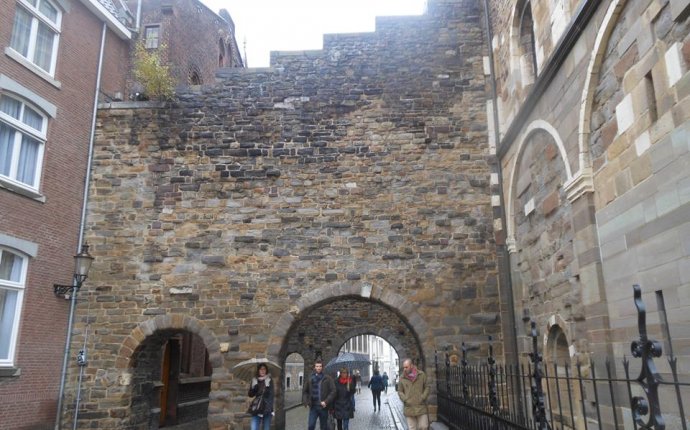 Maastricht Belgium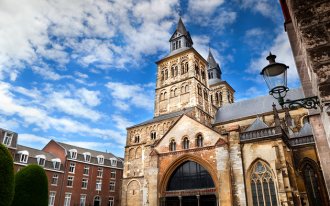 Capital of the province of Limburg and lying on both banks of the Maas, Maastricht has much to offer visitors. One of the country's busiest commercial and tourist centers, Maastricht was founded by the Romans in 50 BC on an important crossing-point on the Maas where two military roads met. Fortified in the 3rd century and again in the 14th century, the town changed hands many times through the years and suffered numerous sieges. After the establishment of the Kingdom of Belgium in 1830, its economic development slowed, and by 1867, the city's fortifications began to be dismantled. The signing of the Maastricht Treaty in 1992 saw the city become the symbol of the European Union, with the first meeting of the original 12 member states being held in Linberg House.
1 The Treasures of Saint Servatius
The Treasures of Saint Servatius
Built in the 6th century atop the grave of St. Servatius, the first Bishop of Maastricht, Roman Catholic St. Servaaskerk is the oldest church in the Netherlands.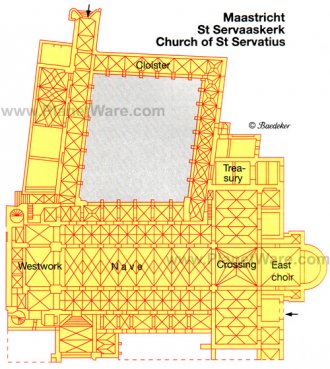 Highlights include the Imperial Hall and the Imperial Gallery, built between 1165-77, and the fine south doorway, the Bergportaal, with its Biblical statuary from the 13th century. Other notable features include the cloister and the splendid vaulting of the nave and transepts added in the 14th and 15th centuries. The most important part of the old church, however, is its rich Treasury, now a museum called The Treasures of St. Servaaskerk.
Prime exhibits include a variety of sacred objects, pictures, and statues, as well as the Late Romanesque chest reliquary housing the remains of St. Servatius who died in 384 AD, a masterpiece of metalwork known as the Noodkist (Distress Chest) that's carried around the town whenever calamity threatens. Also of interest is the crypt, home to the tomb of Charles of Lorraine, a statue of Charlemagne, and the remains of a 12th-century altar.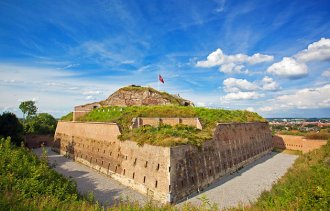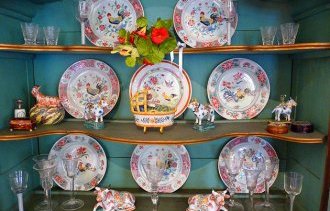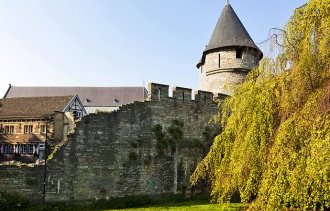 Source: www.planetware.com