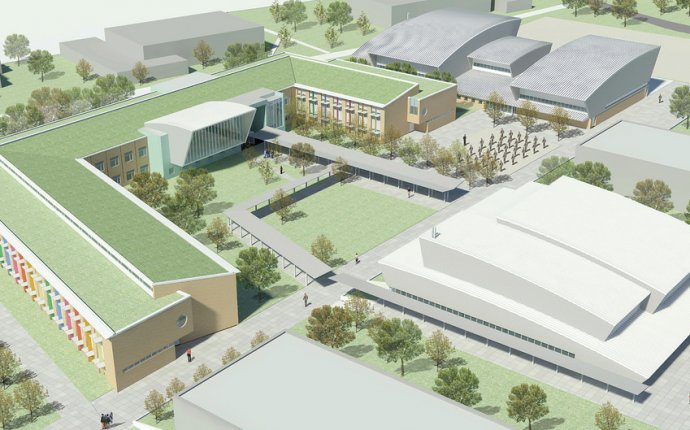 SHAPE Brussels Belgium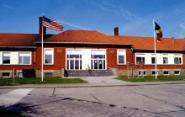 Location: USAG BENELUX/SHAPE-Chièvres is located in Belgium, about 25 miles from the nearest city Mons. The Supreme Headquarters Allied Powers Europe (SHAPE) is located in Casteau Belgium, about 45 miles southwest of Brussels, the capitol. USAG BENELUX's primary mission is to operate U.S. garrisons and support joint communities in order to execute national defense strategy, support theater lines of communication throughout the entire footprint. SHAPE is led by the Supreme Allied Commander in Europe (SACEUR), a four-star General Officer. The international staff at SHAPE and the subordinate military headquarters plan and coordinate the deployment of the NATO's military forces in (ACE). USAG Benelux homepage.
Cost of Living: High compared to the U.S.
Base Operator: 011-32- or DSN 314-361-1110 (Chièvres); 011-32- or DSN 314-423-7111 (SHAPE)
Population: SHAPE total population is 2, 912; Chièvres total population is 1, 429.
Area Population: 93, 072
Base Transportation: A number of shuttles are provided on a daily basis. There is a shuttle which commutes between SHAPE, Attres, Chièvres, and Daumarie Caserne and another which commutes between SHAPE Headquarters, NATO Headquarters, NSA Brussels, and Brussels International Airport. The schedules are available upon request from Army Community Service or you can also visit Garrison Chièvres homepage.
Child Care: The USAG Benelux Child Development Center will run on SHAPE and welcome international members to use it. The CDC staff consists of professional and paraprofessional personnel and provides full-day care for infants, toddlers, and pre-school age children. For more information contact DSN 314-423-4810 or 011-32/.
Schools: The international school is a unique institution, operating under the authority of the SACEUR. The United States sections operate under the support of the Department of Defense Dependents Schools - Europe Region (DODDS-Europe). The SHAPE American School sections come under the purview of the Isles District offices near Lakenheath, England, one of 5 DoDDS-Europe operating districts. SHAPE American Elementary School and SHAPE American High School.
Youth Services: Youth Services offers a wide variety of educational, athletic and recreational programs for youths, age 11-19 years children are able to participate in year round activities. For more information call 011-32-.
Army Community Service: Army Community Service provides information, support and services to help you balance the demands of family and the military lifestyle. Contact 011-32-.
Housing: The responsibility of assisting personnel in locating adequate housing is shared by the USAG Benelux Housing Services Office. The USAG Benelux HSO has the responsibility for the assignment and termination of all U.S. Service Members and Civilians in Government Leased Quarters, Private Rental Homes (PRH) and Centralized Furnishings Management Office (CFMO) for appliances and loaner furniture, 011-32-or 5452.
Employment: Employment opportunities may not be easy to find, but they do exist. Patience and perseverance will be needed. It is recommended to hand carry all prior employment records and information when PCSing to Belgium. A copy of the sponsor's orders will also be needed. Career Conditional government employees may Contact CPAC for appointment and turning in a copy of SF 50.
Post Services:
Medical Services: The SHAPE Healthcare Facility is a multi-national outpatient clinic. It is staffed for routine outpatient care during normal duty days and limited morning hours on weekends and SHAPE holidays. There are no in-patient services at SHAPE. Patients requiring urgent after hours medical care will use one of the host nation facilities (usually Ambroise Pare Hospital in Mons). For further information call 011-32-.
Special Installation Messages:
Belgium requires a document known as a Type C Visa for citizens of certain countries. Failure to comply with visa requirements can prevent a family member from entering or residing in Belgium.
You are also required to register with your host nation and are provided with a permit of residence. This permit of residence must be carried by the holder at all times.
Defense Service Network (DSN) Dialing Instructions
The DSN is the provider of long-distance communications service for the Department of Defense (DoD). Every installation has a special DSN number and the numbers vary by world-wide location. In order to place a call using DSN, the caller must be using a military phone on an installation. Cell phones cannot dial DSN numbers. When dialing a DSN number from a United States installation to another United States installation, it is unnecessary to dial the DSN 312 area code. When dialing a DSN number to/from overseas locations, the DSN area code must be included. The operator can be reached at commercial (719) 567-1110. Please note that long distance charges may be incurred.
Source: www.militaryinstallations.dod.mil