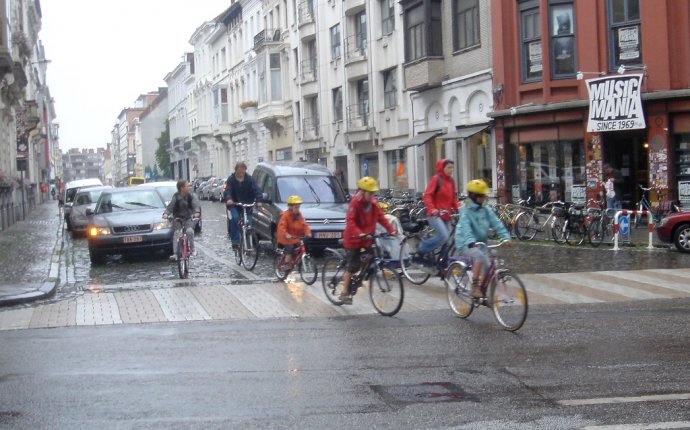 Weather of Belgium
When you think of a European summer, you usually think of long, hot days on the French, Italian or Spanish coasts, not sheltering under an umbrella in the centre of Brussels.
With high rainfall, harsh winters and very average summers, Belgium has a bad reputation for its weather and deservedly so.

Wet Summers
Belgium has an annual average rainfall of 820 mm (32 in) that is fairly evenly distributed through the year, with a slight increase in the summer months. On average, they get around 200 days of rainfall each year. This is more than both Paris and London, both of which are renowned for their grey and drizzly days. This makes an umbrella or waterproof jacket essential items for any trip to Belgium.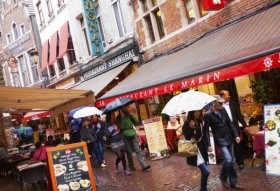 The dampness can also make it feel much colder than it is, so even if you have dressed appropriately for the forecasted temperature it's probably a good idea to throw on an extra layer or two just in case.
The daily and monthly temperature variations are quite small, so unlike other European countries that oscillate between freezing cold and scorching hot, Belgium tends to go from mild winters to only-slightly-warmer summers. Average daily temperatures range from 3 degrees celcius in January to 18 degrees celcius in July.
Even at the height of summer, the temperature rarely exceeds 22 degrees celcius. Warm and sunny weather is not constant during summer and it is almost a surprise when the sun does come out. If you're lucky enough to get a few consecutive days of sunshine, be prepared for the locals to talk about nothing else. But even on warmer days, the evenings can still turn quite cool so you will probably need to pack a jacket or light jumper.
Wet Winters
From October, the temperature begins to drop quite rapidly. The winter months are chilly and wet, and rarely bring the same massive snowfalls that cover other parts of the continent. If it does snow, it will melt fairly quickly and become slush on the ground. Therefore it's a good idea to wear sturdy, thick-soled shoes in winter and watch your step on the quaint but surprisingly deadly cobble stone streets of Belgium's medieval towns.
Wet, but Safe
This moderate climate means that Belgium is subject to very few natural disasters. Flooding is a threat along rivers and in some areas of reclaimed coastal land. In November 2010, torrential rain across the country caused floods and mudslides, killing two people. However events of this scale are rare and very unlikely to affect most travellers.
To maximise your chances of getting good weather (but remember, it's never guaranteed in Belgium) May to September is the best time to visit, especially for hiking and outdoor activities. There is still a very high likelihood of rain but at least it won't be paired with freezing temperatures.
However, this is also peak tourist season, so it will pay to plan ahead and book accommodation in these areas before you arrive.
Source: www.worldnomads.com