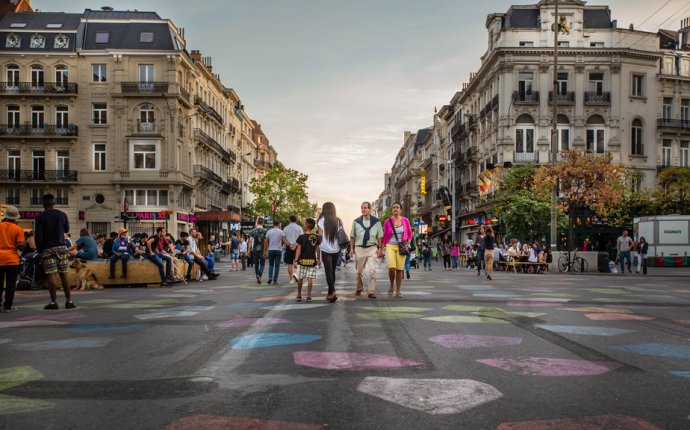 Where to Stay in Brussels Belgium?
71 avenue Louise, Brussels (00 32 2 542 4242)
A huge 267 room hotel, uptown on the avenue Louise and near designer boutiques, which offers modern luxury and old-fashioned elegance. Previous guests include Mick Jagger and Bill Clinton.
Hotel Amigo
1-3 rue de l'Amigo, Brussels (00 32 2 547 4747)
Located on a quiet side street behind the Grand Place, this Rocco Forte hotel is both central and secluded. The ambience is luxurious yet understated and the building feels older than its 50 years. The 173 rooms (including 19 suites) have been decorated by Olga Polizzi in muted colours; the suites have Everyman editions of European classics. The best thing is the delightful Tintin reproductions in the bathrooms, while the downside is the lack of a swimming pool and the fairly basic fitness centre. The restaurant, Bocconi, serves fine Italian food.
Hotel Be Manos
23-27 square de l'Aviation, Brussels (00 32 2 520 6565)
Close to the Eurostar terminus at Gare du Midi in a relatively unfashionable part of town, Hotel Be Manos is a sumptuous slice of 1960s and 1970s retro-chic with a hint of Austin Powers. The large rooftop terrace is a super place to chill out and the hotel is popular with the fashion, film and music industries. The use of slate and stainless-steel is arresting rather than convivial in the 60 rooms (including 25 suites), but the owner's photos add a personal touch. The laptop-sized room safes have built-in power points, but the spa is comparatively small, has no pool and carries a €20 surcharge.
Book Now
Hotel Metropole
31 place de Brouckère, Brussels(00 32 2 217 2300 )
On the place de Brouckère, Hotel Metropole is handy for cinemas and theatres and the department stores on Rue de Neuve. Built in 1895, the hotel is festooned with marble and gold leaf, a flamboyant relic of bombastic belle-époque style. The 298 rooms, including 15 suites, are spread along 7km of corridors with some rather dated accessories (who uses a trouser press nowadays?). With its ornate art nouveau and Art Deco architecture, the hotel is a historic monument, but the downside is that some of the bedrooms feel old-fashioned, and the public areas are in need of renovation. Guests have included Jacques Brel, Charles de Gaulle, and Emma Thompson.
The Hotel
38 boulevard de Waterloo, Brussels (00 32 2 504 1111)
Formerly The Hilton Brussels, The Hotel's recently renovated rooms command sweeping views over the city.
The Stanhope
9 rue du Commerce, Brussels (00 32 2 506 9111)
An English aristocratic hotel situated between the Royal Palace, European quarter and shopping district, popular with businessmen. There are 108 rooms and a garden.
Source: www.cntraveller.com