Sheraton Brussels Belgium
Sheraton Brussels filed for protection from creditors late October and today filed for bankruptcy in Belgian court. Sheraton is the largest hotel in Brussels with 511 rooms and more than 200 employees.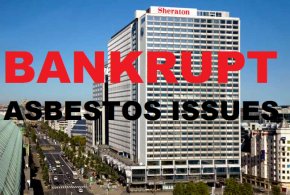 According to the Belgian newspapers, the agreement with Starwood is scheduled to end on December 31, 2016, and key Sheraton executives have been fired. Company blames the terrorist attack for 25% drop in occupancy and 50+ million euros would be needed to renovate the hotel and remove asbestos.
The 511 rooms of the largest hotel of Belgium will soon be empty. The Brussels court normally speak today about the bankruptcy of the company behind the hotel on the Place Rogier. Sheraton key executives have been fired and 200 workers risk losing their jobs.
According to Nordström, who retain ownership of the building, the hotel could not run longer break even. That's why he broke in September the contract with Starwood, and he asked protection from its creditors. "Our contract expires on December 31, " confirms Ellen Bruens, spokeswoman for Starwood. "We have offered to extend the contract, but we did not agree."
Conclusion
I would be very hesitant to book this hotel unless you are able to do last minute alternate plans in case the hotel suddenly just closes its doors that could happen at any moment (seems to be likely regarding the Belgian papers).
This hotel is very old and needs serious cash injection to renovate it to current Sheraton brand standards and remove asbestos that causes cancer. Seems unlikely that someone would come up with 50+ million euros that is required to fix the hotel considering the current occupancy and paid rates in the city.
Source: loyaltylobby.com