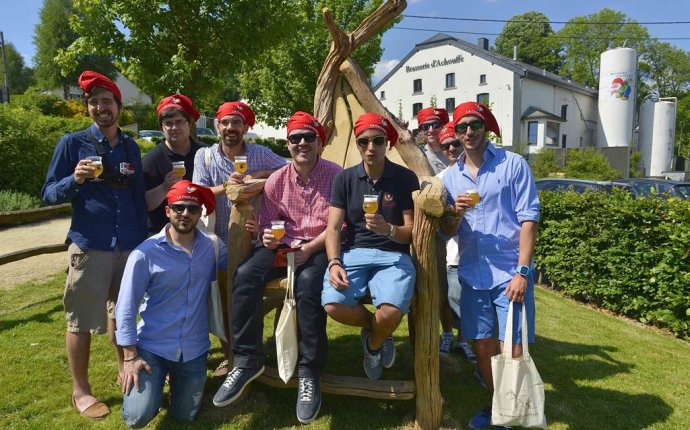 Achouffe Belgium
This typical 'ardennen' style farmhouse was originally built way back in 1639. It is situated in a quiet village not far from La Roche and Houffalize. The village of Achouffe (brewery) lies next door to Wibrin.
This very old house has long been used as a farm house but has now been turned into a comforable place to spend your weekends and holidays
The ardennes are a beautiful piece of Belgium. The place is located far away from the busy cities and is a place where you can listen to the silence. Hiking, biking, fishing it is all possible and close by. The beautiful river the Ourthe runs through the area.
The house is exactly as it appears in the pictures. A cozy, spacious house in a lovely small village in the Ardennes. Jeltje had a folder ready with all the information about the house and its surroundings, there were beautiful flowers ready and a bottle of La Chouffe, which is a nice welcome! From Wibrin, or Nadrin you can directly start walking and you've pretty villages 20 minutes away.
The pictures reflect exactly what the house is like, it's lovely and cosy, yet very well equipped kitchen (including a toaster, electric juice press and oven!), good beds, and we particularly loved the living room with the exposed wooden beams, skylights, and views over the fields. We also liked the big games collection, though we didn't get enough rain to enjoy it! It was a bit too hot for the sauna so we hope to come back on a cold winter week. The surrounding area is gorgeous, and the hiking map tacked to the wall very helpful.
Hospitality tray stood ready with a bottle of La Chouffe in. Very thoughtful! In addition, the house very nice, you get a real holiday feeling from there. Lots of space, the kitchen is large and fully equipped. The cupboard with games was a pleasant surprise! A must if you want to stay with a large group in the Belgian Ardennes!
Jeltje's house is lovely. We were 10, stayed for 9 days and we had all the space we needed. Everything you need is present (except towels and bed linen, like Jeltje clearly mentioned beforehand). The sauna and the cosy living room are a plus! It is also conveniently located: near beautiful walks, near a bakery (Nadrin), there's a café with very nice owners in the village… We had one issue: when we arrived, the septic tank was full, not very pleasant. But Jeltje and Leona did their best to solve this as soon as possible (it is empty now, so no worries for the next guests…). We really appreciated Jeltje's and Leona's efforts, their communication with us and Jeltje's gesture to give a discount because of the issue. All in all, if we return to the area, we would not hesitate to stay here again.
The host canceled this reservation 411 days before arrival. This is an automated posting.
The house is really nice but noisy and very suitable for young children, kitchen and bathroom downstairs bedrooms and living room, dining room upstairs. This provision requires vigilance at all times with children.
Our stay in La Fontaine was a truly enjoyable experience. When we arrived, a bottle of La Chouffe welcomed us on the dining table. The house was cosy, clean and had everything that was listed on the description, including liquid for the dishwasher, toilet paper, board games, wood for the fire place, blankets, CDs, CD players, books, etc! The neighborhood was lovely, very peaceful. We were 8 people but there was enough beds for 10 people! We are already thinking of going back in a few months, and already recommended this place to a few other friends and family members!
Source: www.airbnb.com