Brussels Belgium Points of Interest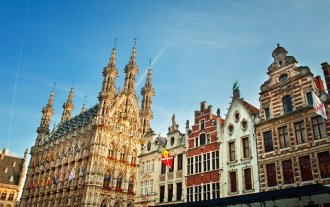 Traveling in Belgium brings forth images of medieval rooftops, lovely canals, tasty beer, and even more indulgent chocolates. However, there is much for one to see in this remarkable European country, where time seems to move at a slower pace and the people are friendly and welcoming to tourists. From modern cities boasting designer shops and glamorous galleries to cobblestone streets laden with museums and native indulgences, the best places to visit in Belgium have something for everyone to enjoy on a vacation.
10. Mons
As the capital of the province of Hainaut, Mons is best known for the magical and surprising ringing of the town's glorious Belfry bells, which hail from the 80 meter (270 foot) tower. Winding streets allow visitors to easily traverse the city sites that are a rich mixture of architectural styles. The Gothic-style Mons Town Hall is eye-catching, and the Collegiate Church of Sainte-Waudru boasts a highly impressive collection of 16th century Jacques Du Broeucq alabaster statues. Naturally, a stop by the Van Gogh House is a must to see amazing reproductions of this master's works.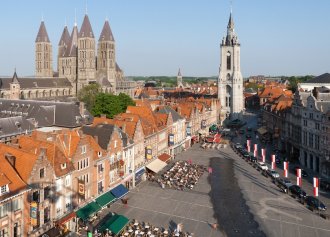 This city lies along the sparkling Meuse River in the Namur province just 65 km (40 miles) south of the capital city. The Caves of Han and the Grotto of Dinant are some of the natural attractions that bring visitors here. These caves are some of Europe's largest and most beautiful and are situated in within a Wildlife Reserve teeming with native flora and fauna. However, the city's landmark, The Collegiate Church of Notre Dame is still remarkable after being partially rebuild post a massive landslide, as does the restored Citadel that overlooks the city. Accesses to most of Dinant's sanctuaries are accessible with an appointment, but the Sanctuary of Beauraing is open daily.
photo: Photo by mararie
Home to the oldest Catholic university in the world, Leuven is home about 100, 000 residents with nearly 35, 000 of them being students that keep the city lively when classes are in session. Two seemingly endless streets are laden with interesting shops and galleries, while the more historical section of the city boasts sites such as the The Belfry on St. Peter's Church and the Grand Beguinage. Visitors will find much action and things to do in the Grote Market in Leuven, where sites like the City Hall are adjacent to exceptional dining options and street side pubs and cafes. This city's location makes it an ideal alternative to Brussels as a vacationer's main hub to explore the rest of the country.
Source: www.touropia.com