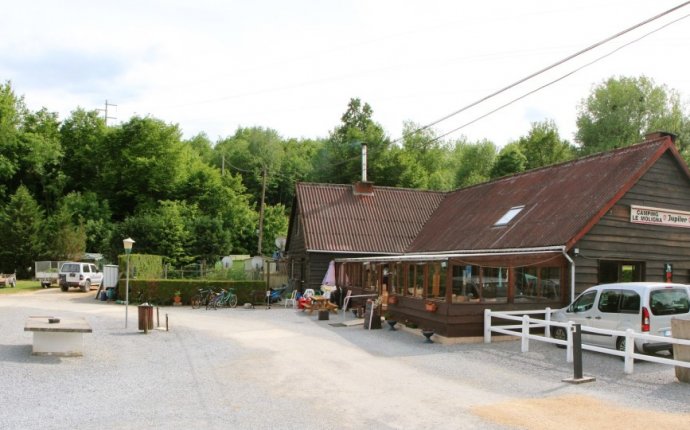 Camping Dinant Belgium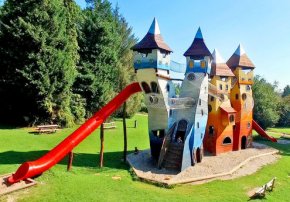 At the gateway to Belgium's Ardennes region, this original site, set in a regional nature park, houses an 18th century castle, three fishing ponds, swimming pools and excellent playgrounds.
The site is situated about 25 miles from Liège, in an area renowned for its many beer breweries and chocolate makers.
Our estate "L'Hirondelle" (65 hectares), in the heart of the classified and protected Natural Park of the Valleys of the Burdinale and the Mehaigne, is located in an area where castles and castle farms will tear you attention.
The Natural Park, located in the triangle formed by the cities of Huy, Andenne and Hannut, takes its name from two rivers that crisscross its 11, 000 hectares, the Burdinale and the Mehaigne. Different marked walks are available for you.
Because of its location, you can enjoy the following attractions:
- The town of Huy, the Castle of Modave, the Castle of Jehay
- The smallest city in Belgium, Durbuy
- The valley of the Meuse between Namur and Dinant (the Gardens of Annevoie, caves and the citadels of Namur and Dinant, Castle of Vêves)
- The abbeys of Maredsous, Leffe or Rochefort with a delicious abbey beer
- For sports nearby: canoeing on the Ourthe or Lesse and visit the Caves of Han-sur-Lesse
- Liège - Spa - the waterfalls of Coo - Hautes Fagnes ...
- Fifty kilometers of hiking or bike trails signposted within the "Nature Park".
Sportive activities on the campsite: two tennis courts "hardcourt", a football field, a multi-sports court, petanque and table tennis. Three trout fishing ponds are nestled on the edge of the wood.
For campers:
The sanitary blocks have hot showers and washing tables for vegetables.
For motor homes, a place is reserved for the emptying and replenishing water.
FIELD OF AQUATIC CENTRE - Outdoor pool open from May until the beginning of September.
- Covered and heated paddling pool
- 8 water slides (4 new water slides from July 2017)
- Spacebowl slide is a slide full of madness! Access is allowed for those measuring over 1.40m.
- The slide Racer for racing competitions! 3 tracks to slide (safely), but the fastest wins!
- The Turbolance slide let you slide down a steep slope with a band! Access is allowed for those measuring over 1.40m.

The water park is also accessible for people from outside the campsite. There is an admission fee per day. See current rates.
Source: www.lhirondelle.be