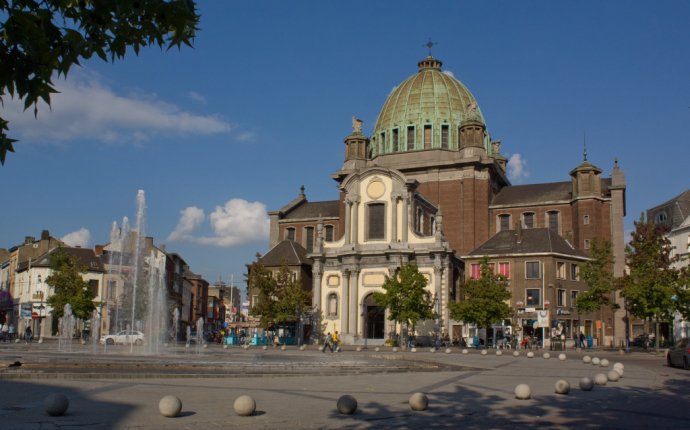 Cities To Visit In Belgium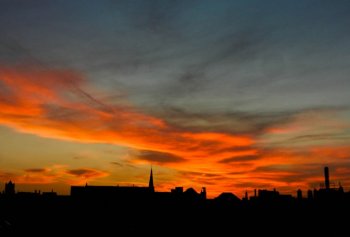 It is about the same size as the Netherlands and also has roughly the same amount of people (they are neighbors and both speak Dutch). Belgium happens to be the 16th most visited country in Europe while the Netherlands is number nine on the list. All data is based on numbers from the World Tourism Organization.
The People
I haven't traveled through much of Western Europe but based on my experiences so far visiting Italy, London, and even Spain, I have found Belgians to be some of the most interesting people in all of Europe.
It isn't just that they are open and friendly, due to their circumstances they practically speak every language in Europe and are extremely curious people.
The Tourist Attractions in Belgium
I always consider the people of any country to be a top tourist attraction, if you travel to a country and never get to truly know its culture, have you really experience that country at all?
On my arrival I immediately visited the city of Ghent. I was amazed to see how the city has fused its historical past with its contemporary present and future. It's so hard to describe the city but there is such a feeling of something different when it comes to everything; culture, fashion, and even music.
This is one of the reasons why the music side of the Flanders Festival is held in Ghent. The only way that I can describe it is by comparing it to Austin, Texas in the United States, Addis Ababa in Africa, or even the Medellin in Colombia.
The city is just completely unique from anything I have experienced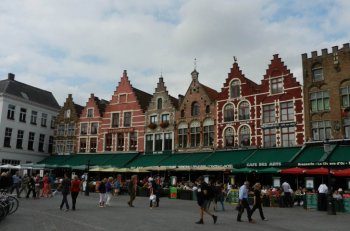 Ghent is a city that thinks so differently it doesn't just host the Flanders Festival in one location or venue like another city would, it hosts the Flanders Festival throughout the entire city. This allows everyone visiting the festival to walk from venue to venue to enjoy the city. It is a completely different way to think and is one of the reasons why the music side of the Flanders Festival has flourished with eclectic music from around the world.
The food, comprised of waffles & beer, will definitely move any foodie in the world. They definitely have more than just delicious waffles and millions of different types of beers, the chocolate from Belgium is world renown.
Move over Switzerland.
Their typical dishes are excellent and it's such a diverse country that you can find almost anything when it comes to food. I was going crazy over Turkish Durum (basically a Shawarma) when I first arrived in Ghent.
One thing that I find to be extremely funny is if anyone mentions French fries, any Belgian will promptly tell you that they were invented in Belgium, not France. I call them Belgian fries out of respect when I am in Belgium and will call them Belgian fries when I'm in France too piss off the French.
The History
If you didn't know, Europe holds a certain historical charm and Belgium is no different; you can visit Antwerp which boasts impressive 16th and 17th century architecture, the striking UNESCO world heritage site in Bruges, the lively university town of Leuven that hosts some of the oldest universities in Europe, and of course many other fantastic cities like Ghent and Brussels.
The country has a fascinating past due to being ruled by many different empires which is one of the reasons why Belgians are so open. It's just part of the way they are & one of the reasons I love them.
They have three official languages and were even part of the Napoleon Empire. Don't want to go into too many details about the history of the country, just know that there are fascinating aspects of Belgian history to get to know.
Even though Belgium is often overlooked I don't see why it is so underrated.
It has anything that you can ask for when it comes to a tourism destination; great people, amazing food, history that goes back centuries, great tourist attractions, and with beer being so popular you can imagine what the parties are like.
If you are already traveling to Europe I would highly recommend a visit the Belgium.
Being in between some of the most visited countries in Europe its extremely easy to get to and it really has some of the greatest people that I have met on the road. Don't forget to also look up the Flanders Festival in Ghent, a great festival is never to be missed.
Source: wanderingtrader.com