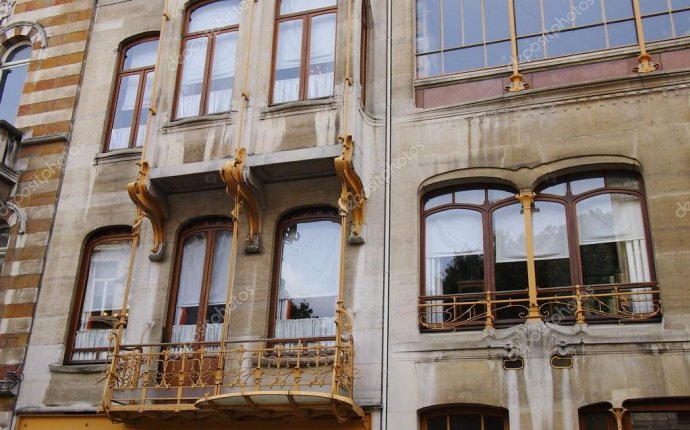 Museum Brussels Belgium
The Horta Museum is located in the private house and studio of Victor Horta (1861-1947).
Built between 1898 and 1901 at 23-25, rue Américaine in Saint-Gilles, Brussels, the two buildings are typical of Art Nouveau at its height. The interior decoration has largely been retained, the mosaics, stained glass, and wall decorations forming a harmonious and elegant whole, down to the last detail.
CONTACT
Hortamuseum
25, rue Américaine

1060 Brussels (Saint-Gilles)
Access
trams :
81, 91, 92, 97 (place Janson)
bus : 54.
Hortanima
«Les lundis d'Horta»
Guides tours and workshops for schools (French & Dutch only)
www.hortanima.be
Opening Times
The Museum is open Tuesday to Sunday 14.00-17.30.
Last entry is at 5 pm
Mornings are reserved for group visits.
The Museum is closed on Mondays and on 1 January, Easter Sunday, 1 May, Ascension Day, 21 July, 15 August, 1&11 November, 25 December.
Prices
Adults: 10 euros
Students 5 euros
Seniors and Sint-Gillis inhabitants: 6 euros
Primary/Secondary pupils from 6 to 18 year : 3 euros
Icom card, Okv card, press card, disabled person: free entrance
Groups and Guided Tours
Guided tours by appointment, booked one week in advance,
9.00-12.00 (maximum three groups per hour) and
14.00-16.30 (maximum one group per hour).
Languages: French, English, Dutch, German and, possibly, Italian and Swedish.
Guided Art Nouveau walks in the area can be arranged. You can also use our smartphone app.
Price
Week: 60 euros + individual entry fee
Weekends: 70 euros + individual entry fee
Evenings: 350 euros + 70 euros + individual entry fee.
Hire
2.500 euros (including guided tour, caretaking and insurance): dinner in the dining room (up to 20 people); cocktails (up to 40 people).
CONTACTS
The Museum, the first Art Nouveau 'listed' building in the Brussels Région (1963), opened to the public in 1969. It is a World Heritage Site and won the Belgian Museum Prize in 2012.
Photography is forbidden. The copyright off Horta's works is managed by SOFAM.
The Museum is supported by the Commune of Saint-Gilles, the Région of Bruxelles-Capitale (Department of Monuments and Sites), the French Community of Belgium, the King Baudouin Foundation, and the Fonds de restauration du patrimonie mobilier ING in Belgium, managed by Roberto Polo of the King Baudouin Foundation.
Source: www.hortamuseum.be