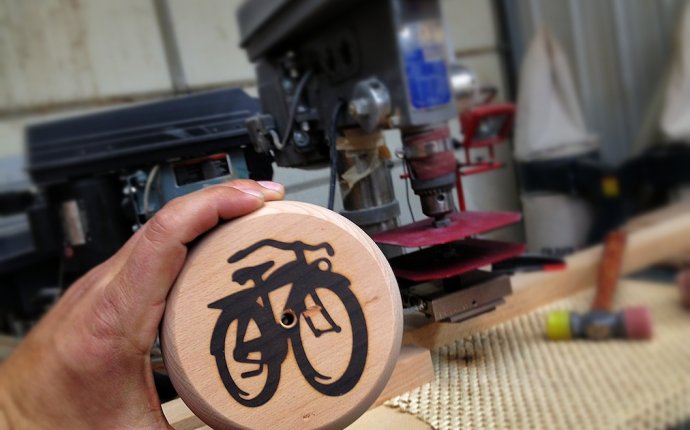 New Belgium Rolle Bolle
|
New Belgium Brewing Company's renovation of its headquarters gives us five more reasons to love the 25-year-old beer maker. Beginning this month, New Belgium Brewing Company employees will have to try a little harder to get their workouts in. The completion of the revered Fort Collins brewery's $7.1 million headquarters renovation means employees of Colorado's largest craft beer maker will no longer have to ride their bikes between satellite campuses for meetings about how to make the next great IPA. The new 140, 000-square-foot HQ has room for everyone—including you. That's right: New Belgium's expanded digs come with some pretty sweet perks for imbibers too. Here, five reasons to cheers the new home base.
More Sipping Space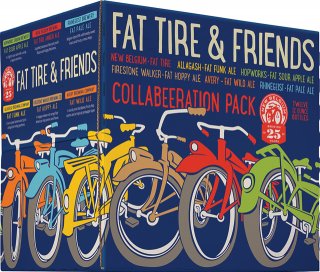 New Belgium's expanded Liquid Center Tasting Room eliminates the need to throw elbows en route to a 1554 Black Lager. The roughly 4, 000-square-foot space, dressed in bike-themed decor, now has room to serve 209 people instead of 90, and it boasts six taps reserved for experimental brews.
Fresh-Air Fun
The best pairing for your pale ale—next to pizza—is sunshine. And you'll find plenty of that, plus room for 500 of your nearest and dearest, in the new beer garden. Try your hand at Rolle Bolle, a Belgian twist on bocce ball in which you roll wooden discs toward a target—loser buys the next round out of the restored Airstream, a kind of permanent open-air pour house. And when the sun goes down, things heat up, literally: Fire pits dot the patio. Come August, the cinematically inclined can cozy up next to them for bike-in movies with a Shift pale lager.
A Toast To Good Health (And Good Karma)
Last year, 100 percent employee-owned New Belgium hired Dr. Patti Palagi to serve as a private physician for all 720 employees. And by private physician, we mean free—as in, no co-pays. This year the company added a 1, 500-square-foot on-site medical clinic for Palagi and her assistant, so regular checkups and urgent-care visits are easily accessible and free.
Better Bike Lanes For Everyone
The Fort Collins brewery bike tour you're plotting just got safer. The city has already spiffed up Linden Street, a cyclist commuter highway from Old Town to the brewery, but the main road in front of New Belgium needed some love. So the brewery ponied up $320, 000 to widen four blocks of Buckingham Street—part of the half-mile trip to Odell Brewing Co., by the way—to accommodate more thirsty cyclists.
More Beer!
Fat Tire Amber Ale celebrates its 25th birthday in June, and everyone is getting a present. To honor its flagship beer, New Belgium invited its favorite breweries from around the country to invent a spin-off. The Fat Tire collaboration pack, which hits liquor stores this month, will feature Fat Tire and five other interpretations, including a variation from California's Firestone Walker and a green-apple iteration from Portland's Hopworks Urban Brewery.
Source: www.5280.com