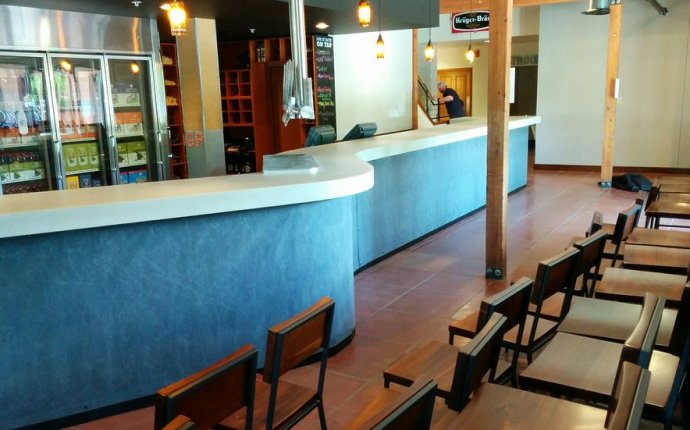 New Belgium TAP Room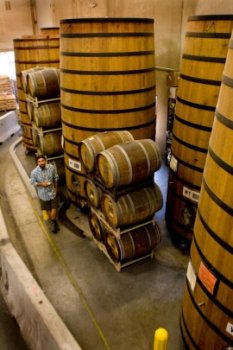 New Belgium Brewing, the state's largest independent craft brewing company, is planning to open a sour- and barrel-aged focused brewery in Denver as part of a hotel project attached to The Source, the artisan marketplace in the city's exploding River North neighborhood.
With an anticipated opening in the first quarter of 2017, the 10-barrel pilot brewery will occupy a 2, 000-square foot space, the brewery and developers Zeppelin Development announced Tuesday. The brewing will happen on the hotel's ground floor, while 50 wine and whiskey barrels will be stacked with beer being aged on an eighth floor rooftop lounge dubbed "The Woods."
The lounge will serve New Belgium beers paired with small plates, include a snack counter and bar, sit-down dining and beer garden. The 8th floor will also include a pool and roof deck with mountain and downtown views, the brewery and developers say.
It's a big and fascinating move for New Belgium, which aside from cranking at its Fort Collins headquarters is nearing completion of a new East Coast brewery in Asheville, N.C.
"After 25 years in Ft. Collins, we're really excited to get more deeply involved in Colorado's cultural and political capital, " Jenn Vervier, director of strategy and sustainability at New Belgium, said in a statement. "We've long considered creating a Denver location to bring the New Belgium experience to more of our Colorado fans and to the millions of travelers who visit Denver. RiNo is already a vivid scene with a rich art and craft beer culture, and will soon have great access for bikers and walkers. This small batch brewery will allow us to collaborate with The Woods' chef and mixologists to create innovative beers, drinks, and pairings you can't get anywhere else. The Source Hotel and the Zeppelin Development team are the perfect fit."
New Belgium spokesman Bryan Simpson said the artisanal vibe of the Source was appealing — seeing butchers, for example, doing their work — and the brewery felt it could pull off something similar with its barrel program, one of the nation's largest.
One full-time brewer will run the brewery, Simpson said. Expect to see taps of not just barrel-aged beers but small-batch one-offs and the brewery's regular lineup of beers, he said.
Simpson said the new project pays homage to New Belgium's handcrafted roots and provides another opportunity to experiment and push boundaries as the brewery does with a similarly sized pilot system in Fort Collins.
"In the craft beer community, beer drinkers are always looking for what's new and what is changing and how brewers are pushing the envelope forward, " he said. "I think beer drinkers really like a few beers on a national level, and they drink locally as well. You want to keep up with innovation and constantly imagining new things."
The 100-room, $41 million hotel — being developed by a team led by veteran RiNo developers Mickey and Kyle Zeppelin — will be managed by the operators of the St. Julien Hotel in Boulder. It will include retail and restaurant space not unlike The Source proper.
Kyle Zeppelin said the original plans did not call for adding a brewery to the complex, but "it was just kind of a lot of alignment culturally between what they are doing and where we are trying to take the project, " including a commitment to sustainability.
He said the eight-floor space will be more modern, "kind of on the edge" and not your typical beer pub.
The menu, he said, will spotlight "lighter offerings, alternatives to the usual burgers and fries. Fun, approachable things so it's not flying over people's heads, but things that relate to the beers in complementary way."
Source: blogs.denverpost.com