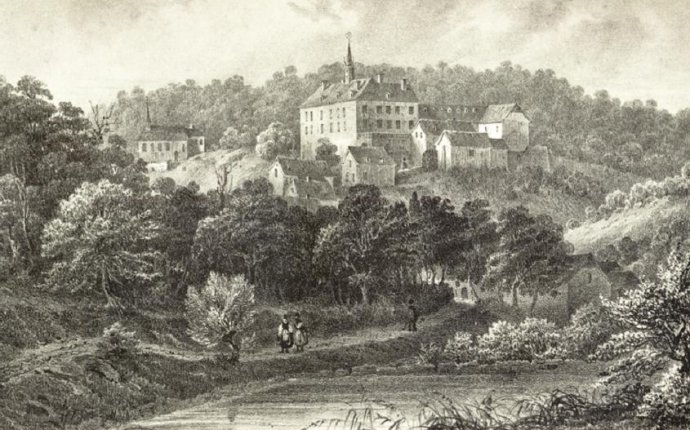 Train from Belgium to Luxembourg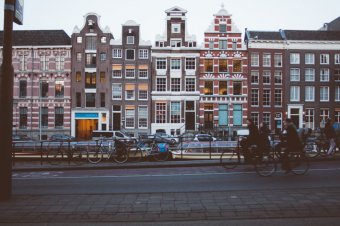 As the capital of the low lands, Brussels represents the political heart of Europe and may have once had a reputation for being stuffy or bureaucratic. Yet in fact, Brussels is gaining a reputation as one of Europe's must-visit cities, with its great nightlife and fantastic shopping as well as its well known beer and chocolate!
Travel to Brussels by train:
Amsterdam
Although Amsterdam is largely known for being liberal in every sense of the word, it is a city that encapsulates the true spirit of a global metropolitan village. It is lively, innovative and vibrant enough to be considered a world city, yet its quaint houses, historical architecture and never-ending canals all ensure that Amsterdam keeps its down-to-earth vibe. It is a remarkable city that has something to offer for all – as long as you don't get in the way of the bikes!
Travel to Amsterdam by train:
Luxembourg
Nestled in between France, Belgium and Germany, the Grand Duchy of Luxembourg enjoys a central position in Western Europe, which means this tiny country is able to shine in the financial sector. It also offers a beautiful scenic railway network. The Grand Duchy can readily be crossed by train: to get to the North, just get off at front of the train. To reach the south of Luxembourg, just exit the train at the rear.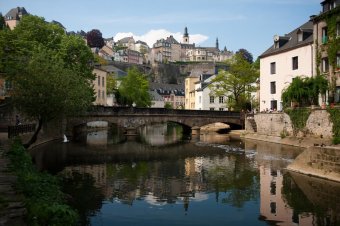 The capital of this eponymous country, the city of Luxembourg, is certainly worth seeing, if only to enjoy its walled city – an UNESCO World Heritage Site.
Head to Luxembourg by train:
Taking the train in the Benelux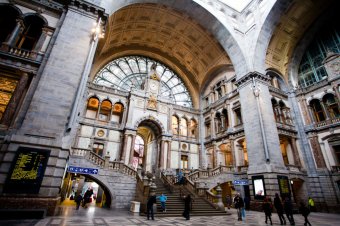 Thanks to Mick's work, you can now book tickets to travel all throughout the Netherlands, Belgium and Luxembourg. This makes up a rail network of almost 7000 km in tracks.
Ticket prices and fares
For the Benelux, the ticket prices depends primarily on the length of your journey. The more distance that you cover – the more you pay. For example, here are some of the costs of an adult priced fare:
| Route | Second | First |
| --- | --- | --- |
| Brussels – Bruges | €14.30 | €22.00 |
| Amsterdam – Haarlem | €5.20 | €8, 20 |
| Eindhoven – Liège | €23.00 | €37.70 |
| Rotterdam – Antwerpen | €22.60 | €36.40 |
| Luxembourg – Gand | €45.00 | €63.80 |
When to book
Contrary to the practice for French, German, Spanish or Italian train tickets, the price of tickets for trains in the Benelux doesn't depend on when you book. Instead, you will pay the exact same fare regardless of whether you book well in advance or on the day of travel. So the date of booking doesn't really matter or influence your tickets.
No seat reservations
Unlike tickets for TGV trains or (the optional) seat reservations for Deutsche Bahn trains, there are no seat reservations given for tickets for any of the Benelux trains. This is much like the regional trains in France (TER), Italy, Germany and Spain. So when you receive your ticket, there is no seat number specified and instead you are free to pick your own seats on board, within your booked travel class.
Pre-book tickets
If you have a Trainline account, you might already know that you can pre-book your tickets by adding them to your cart – if this is permitted by the rail operator. By pre-booking tickets, you can guarantee and secure the price of your ticket and your seat reservations for a certain amount of time. This can range between 30 minutes to more than a week. There's no obligation to pay and instead the reservation just deletes itself if it isn't purchased before it expires.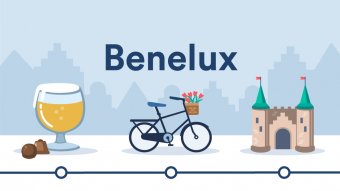 You can do the same with any of your booked Benelux tickets. Yet the pre-booking time unfortunately isn't as generous as with other tickets – you generally have a few hours before the reservation expires. So think well about your decision, but not too long 😉
Printing E-Tickets
All of the train tickets that we sell for the Netherlands, Belgium and Luxembourg are nominative e-tickets. This means that they are tied to the travelling passengers named and can't be used by or sold to someone else. The e-ticket must be printed on A4 paper. Displaying the ticket on a phone unfortunately does not suffice – the ticket must be printed.
Refunding or exchanging E-tickets
The E-tickets are non-exchangeable. This simply means that if you wish to exchange your ticket (e.g. change the date or the destination), you can cancel the ticket and then purchase a new one. You can easily and quickly cancel your tickets on our website or with our apps. The ticket counters in Belgium, Holland or Luxembourg unfortunately cannot modify a ticket that has been purchased through us. Though send them our best railway greetings in any case.
Fare conditions
Like all rail operators, the Benelux operators offer many fares. To make things as simple as possible, we sell two specific fares: Domestic and Standard. Their conditions are very similar, regardless of whether you're travelling in Belgium, the Netherlands or Luxembourg.
Source: blog.trainline.eu