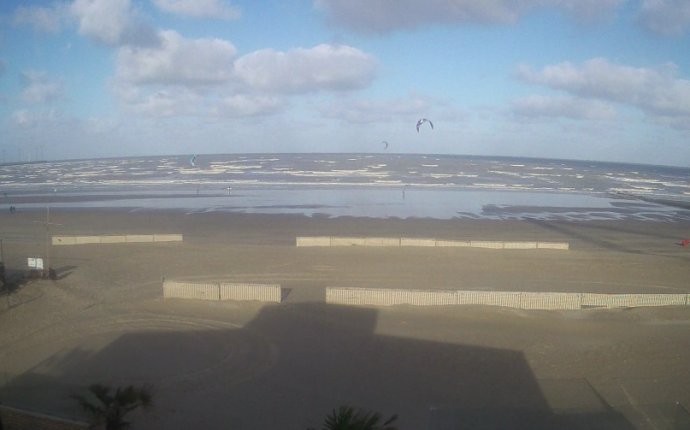 Weather Knokke Belgium
Knokke sits on the coastal of Belgium in the extreme northeast of the country, near to the border with the Netherlands. It receives all four seasons with no extremes of temperature and plenty of rain year round. In general it is mild and wet. The region has a temperate maritime climate which is heavily influenced by weather systems blowing over from the Atlantic Ocean. This causes frequent rainfall and a high degree of changeability from moment to moment, making weather forecasting quite difficult. Knokke is only a 20 minute drive from Bruges which sits slightly inland from this seaside resort.
Summer, from June till July, is warm but not hot with a decent amount of sushine. In the daytime the temperature sits in the high teens and low 20s, peaking at an average high of 21°C in August. Sunny weather can push the temperature into the mid 20s, but generally it's quite mild. Night times are cool with average lows around 12°C. Rainfall is frequent, usually falling in light showers. Sunshine levels reach an average of seven hours per day for the first three months of summer, but September is greyer with only five hours per day. The North Sea is a cool body of water and reaches its warmest of 17°C in August and September.
Autumn, in October and November, is cool, wet and grey. The average high temperature drops to 14°C in October and 9°C in November. The average low falls to 7°C and 4°C respectively. The sea gets down to 13°C in November. While early October is mild, chilly temperatures set in quickly, and so does the relentless rain which falls on well over half of the days in each month: in October it rains on an average of seventeen days and in November that increases to twenty... gross. Fog can develop and clouds are a regular feature in the sky. Sunshine levels reduce to an average of four hours per day in October and only two in November. However, Knokke is quite far north and perhaps the sun doesn't have a fair chance of shining on the little town, as at this northerly latitude it only peeks above the horizon for nine hours a day towards the end of the season.
Winter, from December till February, is cold and gloomy. The average high temperature drops to 6°C and the average low to 1°C for most of the season. It can fall below freezing but Knokke's position on the coast means it rarely drops far below 0°C. Rainfall is only marginally improved from autumn at the start of the season though it does reduce in February. Sunshine levels are dismal at first but gradually increase as the season progresses.
Spring, from March till May, is cool, gradually becomes mild, and technically sees Knokke's driest weather. The average high temperature climbs to 9°C in March, 12°C in April and 15°C in May, so even close to summer you're likely to need some extra layers, especially as sea winds can always force the temperature back down. Night time temperatures increase but it still feels rather cold. While the volume of rain that falls does decrease, it still seems to rain all the time. The sea does not get warm enough for swimming, but sunshine levels do improve dramatically, reaching seven hours per day in May.
Source: www.holiday-weather.com