Where is Belgium Wisconsin?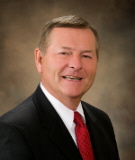 Marc A. Eernisse President/Funeral Director
Marc was licensed in 1970 and worked at Harder Funeral Home in Milwaukee until the opportunity presented itself to purchase the Horn Funeral Home in Port Washington. In 1975 he moved his family to Port and started Horn-Eernisse Funeral Home at the old location on the corner of Milwaukee St. and Grand Ave. He purchased the Jungers Funeral Home in Dacada in 1976. Marc married Evalyn Jean Glick in 1966 and together they had four children: Jennifer (Paul) Thill, Jill Eernisse, Joseph (Kory) Eernisse and Jayne (Derek) Gates. Jeannie lost her battle with cancer in November of 2001. He met Grace Bender La Chey in 2004 and the couple married in August of that year, bringing Grace's daughter Elizabeth (Jeff) Wick to the family as well. Marc is an Honorary member of the Cedarburg Fire Department and has been active with the Port Washington Fire Department since 1975, holding the position of Fire Chief for 22 years before retiring as Chief in September of 2004. He is active with many community efforts and programs, including the Port Washington Historical Society. He plans on traveling and spending time at the family cabin up north.
Joseph M. Eernisse Funeral Director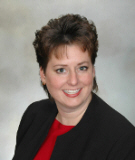 Joe Eernisse started working part-time at the funeral home in 1993, while on summer break from college at the University of Wisconsin-Madison.
In 1994, he left UW to attend mortuary school at Worsham College of Mortuary Science in Wheeling, IL. Upon graduating in September of 1995, Joe started working with his dad on a full-time basis.
Joe married his wife, Kory, in 1997. They have two children, Olivia and Cael.
He currently serves as Immediate Past President of the Wisconsin Funeral Directors Association, is a past chairman of the WFDA Ethics Committee and also serves on the Grafton Public Safety Committee.
Joe is a member of St. Mary's Catholic Church in Port Washington, the Port Washington-Saukville Rotary Club where he is a past-president and a two time Paul Harris Fellow, and an active member of Port Washington Youth Baseball and Port Youth Hoops.
Joe enjoys hunting, photography, and coaching youth sports.
Jill M. Eernisse Funeral Director
Jill Eernisse started working at funeral homes while attending UW-Stevens Point, to decide if she wanted to take on a career in Funeral Service. Her work with funeral homes in the Milwaukee area while attending Milwaukee Area Technical College and finishing her apprenticeship brings a different outlook to this family run business. Licensed in 1997, Jill took on the manager position for the Belgium location in 1998.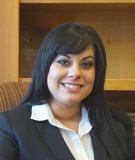 Jill will be marrying Bob Graff of Oostburg in August; The couple will be kept very busy with the activities of their blended family of five children, two cats and a dog. When not at the office, or activities for their kids, Jill enjoys camping & backpacking, canoeing & kayaking and is a voracious reader. She is a longtime member of Grand Ave. United Methodist Church and is active in Cub Scout Pack 3837 planning and events.
Amy Negrete Funeral Director
Amy is originally from the West Bend area, but now lives in Fillmore. Prior to Funeral Service, Amy worked in Hospitality Management at a select service hotel. Although she truly enjoyed the hospitality industry, she wanted to take hospitality to the next level, which lead her to Funeral Service. She also had passion and interest in the scientific, cosmetic and restorative art aspect of Funeral Service, which made this career (lifestyle) a perfect fit.
Amy attended the University of Wisconsin Washington County obtaining her prerequisites for mortuary school with an emphasis on the Social Sciences. She completed her apprenticeship prior to entering into the Funeral Service program at Milwaukee Area Technical College in 2013. Amy was voted the 2014 Class President of her Funeral Service class.
In her free time, Amy enjoys spending time with her various animals including goats, chickens, an adorable pig, cats and dogs on her hobby farm. She also enjoys making candles, eating good food and spending time with family and friends. Above all, Amy's priority is her career. She feels being able to provide families with detailed service to honor there loved one's life is a privilege and she treats every family as if they were her own. She strives to make the difficult process of planning a funeral as easy as possible for the families in her care.
Michael Schramka Associate Funeral Director
Eernisse Funeral Homes and Cremation Service is proud to announce the addition of Mike Schramka as an Associate to our staff. Mike is a fourth generation funeral professional and brings over 35 years of experience serving the families of Ozaukee, Waukesha, Washington and Milwaukee counties. He is a member of St. Francis Borgia Parish in Cedarburg, and active in numerous other organizations in the area. Mike is available to assist families in all aspects of planning or preplanning Life Celebrations. Feel free to contact him at 262-376-9600.
Source: www.eernissefuneralhome.com