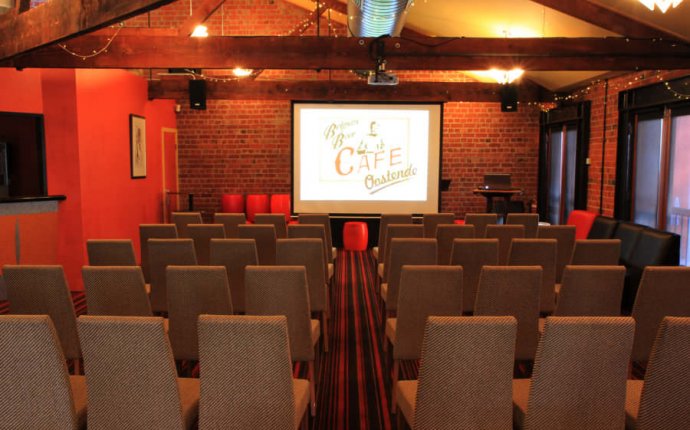 Belgian Beer Cafe Adelaide
The Belgian Beer Café 'Oostende' is an embassy of the Belgian Beer, café & eating culture, which opened its doors in 2002. It offers a truly 'one off' experience for Adelaide.
Presiding over Ebenezer Place (just off Rundle Street) and the up and coming scene surrounding, the Belgian Beer Café creates a refuge after a hectic working day or adds the finishing touch to the end of a pleasant one. From the rows of sparkling glassware to the slipper basket and right down to the majestic light fittings, the interior is wall to wall Belgian. Here, genuine hospitality is key, as you are a true guest in our Belgian home.
With such a welcoming, friendly environment and authentic interior for anyone who loves life and enjoys relaxing with great beer and delicious food.
'Oostende' is a little fishing town in the West Flanders province of Belgium, so when The Belgian Beer Café opened in the East End of Adelaide it was only too fitting to name it after 'Oostende'.
With the antique wood furniture and warm lighting; whether it's an intimate dinner in the restaurant or a relaxing beer in the bar – set away from the mainstream of Rundle Street, the experience is truly unique.
Rich in history, decadent in food and serious about beer; Belgians do it right! The Australian touch is that to us, beer symbolises having enough time away from the stresses of life to celebrate the finest parts. Whether it's a cheeky beer with lunch, post work drinks, a family dinner, a big Saturday night out, let us look after you at our place so all you need worry about is the beer and the good times!
Source: www.oostende.com.au