Belgium train service
Enjoy historic Ghent
Vist the 16th-century Begijnhof in Antwerp
Enjoy on the outdoor cafes at the Grand-Place Grote Markt
Enjoy a boat tour on the Rozenhoedkaai in Bruges
Grand-Place Grote Markt
Belgium on Track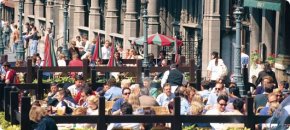 Belgium may be a small country, but it's ideally located in the heart of Europe and boasts some of its most hidden gems.
And, train travel in Belgium is easy since it's primarily a regional system that takes you from location to location in no time at all. You can conveniently connect to the rails from Brussels National Airport and journey to fashion conscious Antwerp, historic Bruges, and museum-rich Charleroi even if you only have a day to spare. First class accommodations are available at your choosing.
Brussels is also an ideal hub if you want to experience Northern Europe, from the serenity of the North Sea beaches to the buoyant European capitals. Cologne, Amsterdam, London, and Paris are all accessible in less than three hours. And riding the rails for day trips from Brussels is highly economical, considering what you'd pay for a hotel stay in London or Paris.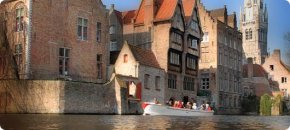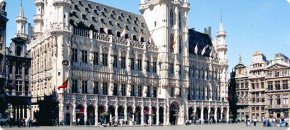 Source: www.raileurope.com