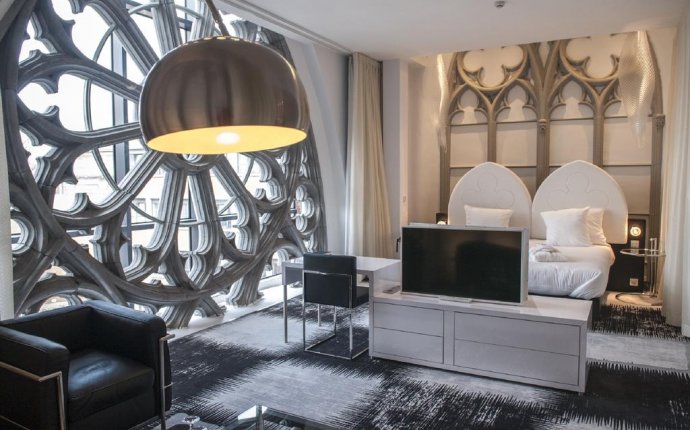 Dream Hotel Mons, Belgium
I already told you guys where I think you should have dinner when visiting Mons, the European Capital of Culture 2015 located in the south of Belgium. Today I want to share with you where I think you should stay. No need to look for hotels in Mons, I know just the place: the Dream Hotel Mons.
Dream Hotel Mons
Hotel Dream is located in the historical center of Mons, just a short walk from main attractions like the Grand Place, the St. Waltrude's Church and the Belfry. It offers regular rooms and suites, a restaurant, bar, lounge area and spa. It also has its own free parking, which is very practical if you're coming by car.
Dream Hotel Mons used to be a convent and that still shows. The windows with artful glasswork have been maintained, but the rest of the building has been completely modernized.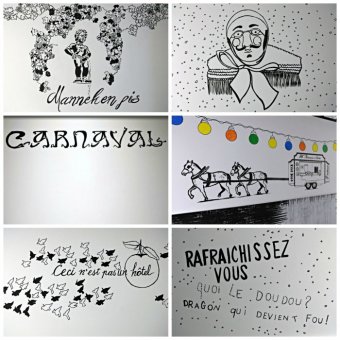 What's fun is that each room has its own name and theme. I stayed in the "Carnaval" room, which had bedside tables in the shape of a drum and paintings as well as photos of carnival scenes on the walls.
It was a fairly large room as well, with a separate toilet and a separate bathroom. I was happy with the desk and the many plugs, especially as the WiFi at the hotel worked smoothly.
I remember that when I sat there working, I posted an update on my Facebook page about how I love the anonymity of hotel rooms. Even the coolest ones with special themes and decorations – like the one at the Dream Hotel – have something impersonal about them exactly because they're hotel rooms. In them, you can be who you want to be.
Practical information
Dream Hotel Mons
Rue de la Grande Triperie 17
Mons
Room prices start at €120, breakfast (€7, 5) not included.
Parking is free. As there's limited space and cars are parked in such a way that they might block another to save space, you'll have to leave your car key at the reception so that they can move your car if needed.
Pin for later
YOU MIGHT ALSO LIKE
Source: wonderfulwanderings.com