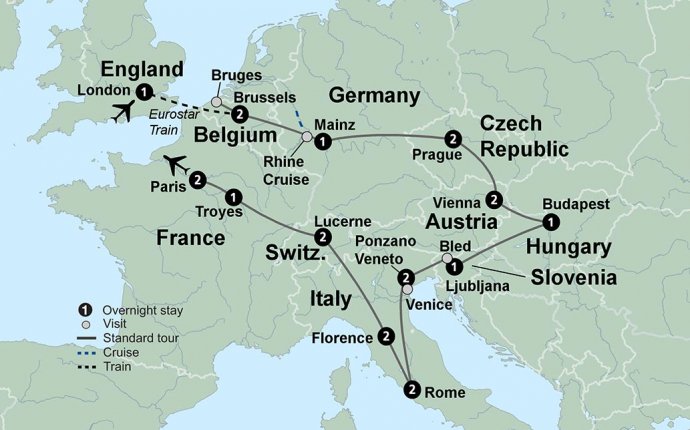 London to Belgium by train
I think the Euro star should be quite new and comfort. But the seat, and inside of train, is old. It's gives bad impression. And it becomes slow after land on England, at last, it's delay on arrival.
"eurostar to Brussels"
Lovely trip - much better than flying. Comfortable, no airport hassle, easier to get to and from train station than airport, pleasant knowledgeable helpful staff.
"Class Act"
Again, travelling the rail in First Class is the way to go. Roomy seating, great food, pure comfort.
"Enjoy and magic!"
The train it is very confortable. The landscapes enchanted. It's exciting travel for 50 km in a tunnel under surface of the sea. Visit Bruxelles for one day it's possible and enjoy.
"Eurostar to Brussels"
This is very convenience, we can reach Brussels Midi with no effort just hop on the eurostar and it is quite comfy. It could be better if there is wifi in the train.
"Good trip, some minor gripes"
Waiting area in Brussels Zuid has service desk with helpful people. Some confusion on customs-related paperwork you must fill out before going thru X-ray security. Unclear that must fill out one for each family member, including children. After getting to X-ray we had to get out of line to return to paperwork desk to fill out additional forms. Then get in end of line. How about a clear sign 'one form for EACH family member'? Also, booking., we had heard free/included transport from 'any Belgian Station' but when tried it booking online it either raised price or there was not info about this option. Train itself, comfortable and on time. Friendly staff. Breakfast was a croissant.
"A good experience."
The train were comfortable and clean, except for one of the toilets that was out of order. The food was fresh and drinks cold. And the train was on schedule. I will certainly make use of your service again.
"great trip"
Great trip - very comfortable We booked with RailEurope and was able to print out the tickets that were sent to me via email easily. Only problem was our train from London to Bruxelles arrived late.
"Very good"
Because was our first experience by European train, we consider was a good trip. Maybe the travelers like us need more assistance.
"comfort"
Very convenient, fast and most definitely comfortable. Seats with plenty leg room and clean. The service and items offered at the Bar/Cafeteria good and appropriate fro the duration of the trip. I was very pleased, thank you. I will definitely recommend it.
"Anniversary trip 2015"
I have always loved traveling with train it is so convenient in europe and time saving. I'm planning to visit Venice, Vienna,
"The only way to travel!"
Eurostar service between Bruxelles and London is amazingly fast, quiet and comfortable. IT's the fastest two hour train trip I've ever taken. Plus the seating was incredibly comfortable and there were late afternoon snacks and drinks available on our carriage. I don't know why anyone would fly when the train is so convenient. Plus there are convenient connections to so many other cities.
Source: www.raileurope-world.com