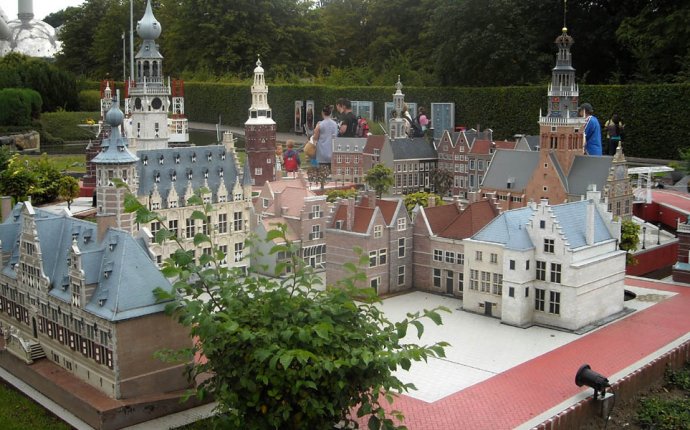 Mini Europe Brussels Belgium
Brussels Mini Europe was a team effort commissioned by the Belgian government and opened by Prince Philip in 1989. The large park is filled with 350 1:25 scaled models which resemble surprisingly well the actual buildings, sites and monuments of famous European cities. You can walk past the Grand Place in one minute and come face to face with a rumbling Mount Vesuvius in the next! Some of the models even have moving parts, such as the Thalys train, which travels proudly past the historical monuments, rivers and streams of Mini Europe.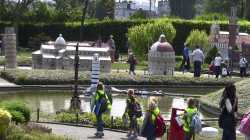 It is definitely worth taking a camera and some children with you to play on some of the games and take photos with the miniatures, which are actually quite large. There are a lot of children running around on their school trips and with their parents.
Although it would never replace the real experience of visiting historical places in Europe, Mini Europe Brussels has them all in one place to allow you to compare the immense sizes of each, as well as give some quick education on each of the buildings with even a quick glimpse at the architectural styles of European history. If you have children and youre not able to take them to 80 cities in one trip, you can show them in about 4 hours the key highlights of Europe without stepping on another airplane.
It is located within the entertainment park called Brupark alongside an amusement park, a water park and the Atomium. This all culminates into a trip thats worth building a day's itinerary around. Since the entire area is outdoors, all the miniatures are built to withstand rain, hail, sunshine and snow.
Brussels Mini Europe opening hours
Opening hours vary throughout the year but it is generally from 9:30am to 6pm with the last entry at 5pm.
During the summer months July and August the park closes at the later time of 8pm with the last entry at 7pm.
There are also Mini-Europe by night evenings which include fireworks and the park will be open until midnight. In 2017 those will be on 5th, 12th and 19th of august.
Mini Europe entry ticket prices
For kids not taller than 1m20cm the entry is free. Children not older than 12 years can enter for 12 and a single adult ticket is 15.
However there are combo tickets that include visits to Oceade water park, Atomium and the ADAM design museum. These tickets all have different prices.
How to get to Mini Europe
Brussels Mini Europe location is on tram line 7 or the last stop on metro line 6 called Heysel. It is at the edge of Brussels a short walk from where the Atomium is located. Which you cannot miss after getting off the tram or metro since its gigantic.
Source: www.brussels.info