What to See in Belgium?
Discover the highlights of Spa in Belgium. Here are the top six must-see attractions including the Grand Prix Circuit, spas, museums and galleries.
The Belgian municipality of Spa, in the Province of Liege, is famous for its healing cold springs, hence its name. In the area, you will also find the Circuit de Spa-Francorchamps, which plays host to the annual Formula 1 Shell Belgian Grand Prix™, as well as a number of interesting museums and galleries. There is plenty waiting for you to explore in Spa:
1. Les Thermes de Spa
The Radisson Blu Palace Hotel, Spa gives you direct access to Les Thermes de Spa, which is famous for its mineral springs. Guests will be transported by private cable car to a modern spa facility offering approximately 8600 square feet of warm swimming pools.
Indulge yourself in the comfort of indoor and outdoor steam baths, Turkish baths, infrared treatment rooms, geysers, bubble seats and much more. It is without doubt a natural source of therapy. For centuries, people have visited this exact spot because of its healing waters, known to have therapeutic effects. Les Thermes de Spa opened in 2004, and carries on its healing traditions, which originate from as far back as the 14th century. The water pours in from The Clemetine Spring, full of natural minerals that are good for your skin.
2. The Covered Leopold II Gallery
The Leopold II Gallery is a great example of Belgium's national heritage and is located at the Place Royale of Spa, also known as Park Sept Heures – The Seven O'clock Park. The name comes from its reputation of being a popular, relaxing place to take an evening stroll. The park is beautiful, with a mid-18th century public space, which includes tree-lined paths, a cosy lake and decorated fountains.
The Gallery evokes the grandeur of Spa as a significant spa destination. It was originally decorated with beautiful gas lanterns that illuminated the surroundings. The covered promenade connects two pavilions, designed to allow guests to stroll and exercise after indulging in relaxing treatments.
3. Casino of Spa
Relaxation and entertainment go hand in hand in Spa, and have done for centuries. The area is not only famous for being the origin of spa treatments, but has also been famous for its casino since the 18th century. It started as an idea, when a gaming hall was opened to entertain the aristocratic visitors who came to receive treatments at the thermal springs. Casino de Spa was built in 1763, and was so successful that its reputation grew across the world.
The beautiful old building welcomes any players over the age of 21 for a round on the slot machines. Join in on some blackjack or the traditional poker game, or maybe a round of roulette at the old French roulette tables.
After a game, head to La Brasserie du Casino and the large terrace with panoramic views of the city, as well as delicious food.
4. Laundry Museum
Today, we wash our clothes simply by putting them into the washing machine and we think little about the fact that it hasn't always been like that. At the Laundry Museum, you'll be taken on a voyage through the history of soap, washing, working and the living condition of the washerwomen of Spa.
Discover how women did their laundry from olden times up to the present day. This museum gives you an appreciation of the simplicity of modern day living, but it is impossible not to be impressed by the washing machines of the past. Admire the first wooden washing machines and other products used to make life a little easier for people. It is also possible to see some of these spectacular inventions in operation. This unique museum is located in the Vieux Spa quarter.
5. Spa-Francorchamps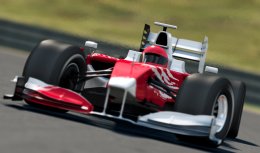 Spa held it's first Grand Prix race in 1950. The circuit is 7km long and is renowned for presenting a challenge to its drivers, due to the fast, undulating and winding layout. Some portions require extreme technical skills as the course rapidly alternates between long straights and high-speed turns.
6. Les Francofolies de Spa
This annual music festival in Spa is usually held in the month of July. It strives to promote Froncophone music, meaning music sung in French. This rather large festival fills the city with people, laughter and music. It attracts several hundred thousand visitors and is one of the definite highlights of the year.
As the name suggest, Spa offers some of the world's best spa facilities and it is often the main reason that so many visitors flock here each year. However, there is a lot more to this region of Belgium than meets the eye. Plan your next holiday or short break here and discover the cultural and sporting highlights on offer.
Source: blog.radissonblu.com